It's Either Nigeria Restructures Or Breaks – Adeboye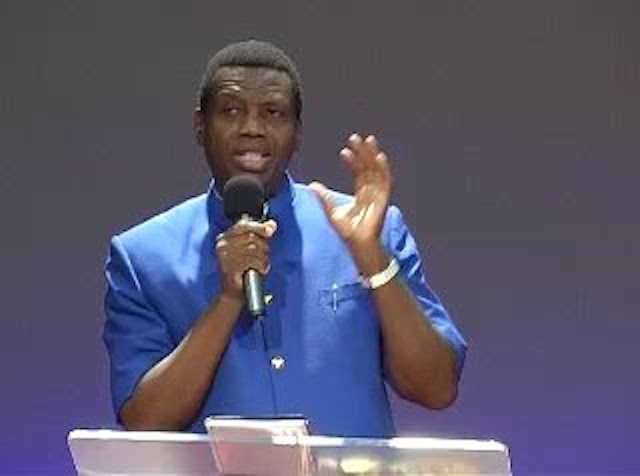 By Ayodele Oluwafemi
The general overseer of the Redeemed Christian Church of God (RCCG), Pastor Enoch Adeboye has proposed a model of restructuring, in which the country will be called United States of Nigeria, stressing that it is either the country restructures or breaks.
Adeboye who spoke on Saturday at a symposium with the theme, 'Where will Nigeria be in 2060', said the country needs to develop its own unique system of governance.
The revered cleric argued that Nigeria should adopt another system to solve her problems, instead of fixing on one system.
Adeboye said, "Why can't we have a system of government that is 100 percent Nigerian, unique to us? For example, we started on with the British system of government, somewhere along the line, we moved over to the American system of government.
"Can't we have a combination of both and see whether it could help us solve our problems because in mathematics if you want to solve a problem, you try what we call real analysis, then if it doesn't work, then you move on to complex analysis and see whether that will help you.
"If that fails, you move on to vector analysis and so on. I believe that we might want to look at the problems of Nigeria in a slightly different manner. Some people feel that all our problems will be over if Nigeria should break up.
"Why can't we have a system of government that will create what I will call the United States of Nigeria? Let me explain. We all know that we must restructure. It is either we restructure or we break, you don't have to be a prophet to know that one. That is certain, restructure or we break up.
"Now, we don't want to break up, God forbid. In restructuring, why don't we have a Nigerian kind of democracy? At the federal level, why don't we have a president and a prime minister?"
Affirming the role of traditional rulers in the society, the cleric noted that traditional rulers are more respected in the society than politicians, arguing that they should be mainstreamed to governance.
The cleric said, "Go to any town in Nigeria, everybody in the town knows the paramount ruler in the town and they respect him (but) many of them don't even know the name of the chairman of their local government.
"The traditional rulers are the actual landlords, they control the respect of their people. Their people will listen to them much more, I am sorry to say, than they will listen to some politicians."
Send Us A Press Statement Advertise With Us Contact Us