Nigerians Fear Worsening Violence In Ondo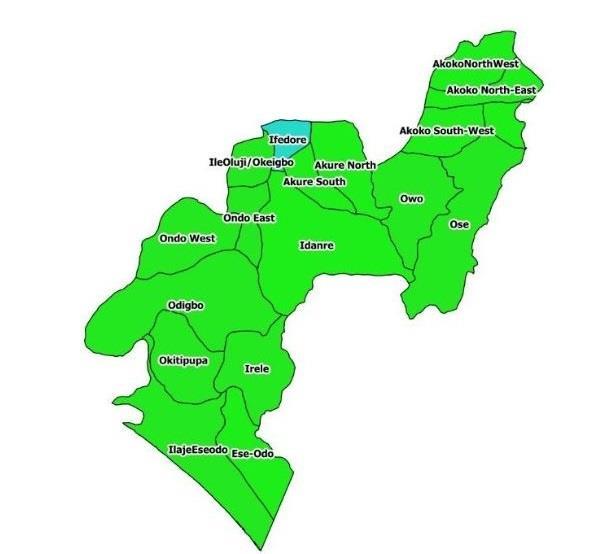 By Emmanuel Adigwe
As the people of Ondo State gear up to vote for their governor on October 10, the rising cases of violence in some parts of the state have raised eyebrows.
GWG recalls that recently in Ipele, in the Owo council area of the state political thugs unleashed mayhem and injured no fewer than ten persons, destroyed vehicles and other property in the town.
According to media reports, no fewer than 20 vehicles were destroyed and several motorcycles burnt.
The Peoples Democratic Party (PDP) and the All Progressives Congress (APC) traded accusations and counter accusations for these and the police disclosed that they have made some arrests in respect of the case.
This development had barely settled when news filtered in that one person was shot dead in the state capital on Saturday.
Many Nigerians did not find the issue comfortable as many are asking if war is what the people of Ondo are getting or election while some stressed that violence in election is the main reason for political apathy.
GWG brings you some of their views below:
Olúyẹmí Fásípè @YemieFASH Wrote: "Yesterday someone was shot dead in Akure, this morning another person has been reportedly shot dead. We can not allow our state to be turned into a battleground because of the election. NO!! #AkureShootings."
Olúyẹmí Fásípè @YemieFASH wrote: "Use #AkureShootings, let's register our displeasure with the recent violence happening in Akure because of the forthcoming election. We are not going to war."
Adedayo Ben Lanre@lourd4lanre wrote: "They want to turn this state to Syria cos of election… #Akureshootings."
Baba Folarinde@OfficialMrSeun wrote: "Let's just stay safe. God will definitely intervene in this case. We don't know anybody but we know God in Ondo state and God will choose the best candidate for us. #AkureShootings."
Baba Folarinde@OfficialMrSeun wrote: "May those men behind guns and swords trying to make this Ondo election a disaster not know peace. #AkureShootings."
Baba Folarinde@OfficialMrSeun wrote: "So because of elections now, I can't freely walk in this peaceful town? People we are supposed to vote for are the ones trying to shut us up. Democracy is the govt of the people, by the people and for the people. #AkureShootings."
Gbenga hacket@GbengaHacket wrote: "If you are in akure, stay safe out there and confirm the safety of your location before going out today #AkureShootings."
MOFOLASADE@hadassahdebby wrote: "Less than a week to #OndoDecide2020 and there is this much violence. I am scared for myself, I am scared for my kids. Are u saying we can't go out in peace because election is coming? So, I can't go out without the fear of being hit by a stray bullet."
Olúyẹmí Fásípè @YemieFASH wrote: "That is not even my concern now, there is violence in Akure. Shootings everywhere all because of election #AkureShootings."
insideakure@insideakure wrote: "Election is not a war they say but we can freely again, stop this madness #AkureShootings."
KOI-KOI short film is out link in the bio@cre8ted4impact wrote: "This is why people don't come out to vote… You turn a simple exercise to a bloody one… An excerise that should be peaceful becomes violent. #akureshootings #EndSARS."
insideakure@insideakure wrote: "We want and free fair and credible election not killing of our youths #AkureShootings."
MOFOLASADE@hadassahdebby wrote: "All candidates should please call their supporters to order.. Ondo State used to be a land of Peace, pls, do not allow your quest for power ruin the peace of this State. The election will come and go, but what becomes of the state if this violence thrives? #AkureShootings."
MOFOLASADE@hadassahdebby wrote: "The candidates all promised to serve us better if elected, but how do u serve us if we all die from sporadic shootings by your extreme supporters? Do you care more about the seat than about the people? #AkureShootings."
Wakajeje @ifeoludavies wrote: "Yes it's election season, and people should be able to cast their votes without fear of victimization or intimidation.. The recent shootings are only heating up the polity and is already sending a wrong signal. #AkureShootings #ElectionNoBeWar #VoteNotFight"
Love (MyLove) Ogundipe @loveog2002 wrote: "This #Akureshootings is becoming something else, last night all hell was let loose at Oba nla, this morning is ijomu. Since when do we vote with guns in Ondo state? This is a new level of unacceptable election violence."
(MyLove) Ogundipe @loveog2002 wrote: "When did Ondo state election become a war? I haven't heard this level of violence in Ondo since 2003 general elections. What is going on? #AkureShooting."
MOFOLASADE@hadassahdebby wrote: "All candidates should please call their supporters to order.. Ondo State used to be a land of Peace, pls, do not allow your quest for power ruin the peace of this State. The election will come and go, but what becomes of the state if this violence thrives? #AkureShootings Election is not war! Ondo State is NOT going to war."