Why Is Kogi Commissioner Accused Of Shedding Crocodile Tears?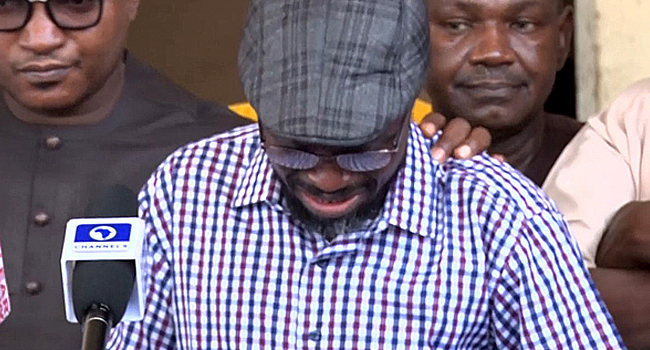 By Ayodele Oluwafemi
A video showing Dr. Saka Audu, commissioner of health, Kogi state crying while giving update of how the medical warehouse in the state was looted, has appeared on the social media, eliciting reactions.
In the now-viral, the commissioner was seen shedding tears, while reading a script to update residents of the state on how the medical supplies in the state warehouse were looted and some badly destroyed.
Audu noted that the materials for immunization and some other medical equipment including prized MRI equipment were stolen, stressing that the incident is a setback for the state in terms of the gains realized in the health sector.
See video:
Many Nigerians were, however, not moved by the commissioner tears as they argued that it was a theatrical display.
Audu was also immediately added to the list of Nigerian politicians who have displayed ingenuity in acting.
See reactions: