Reactions As Nigeria Buys Fuel From Niger Republic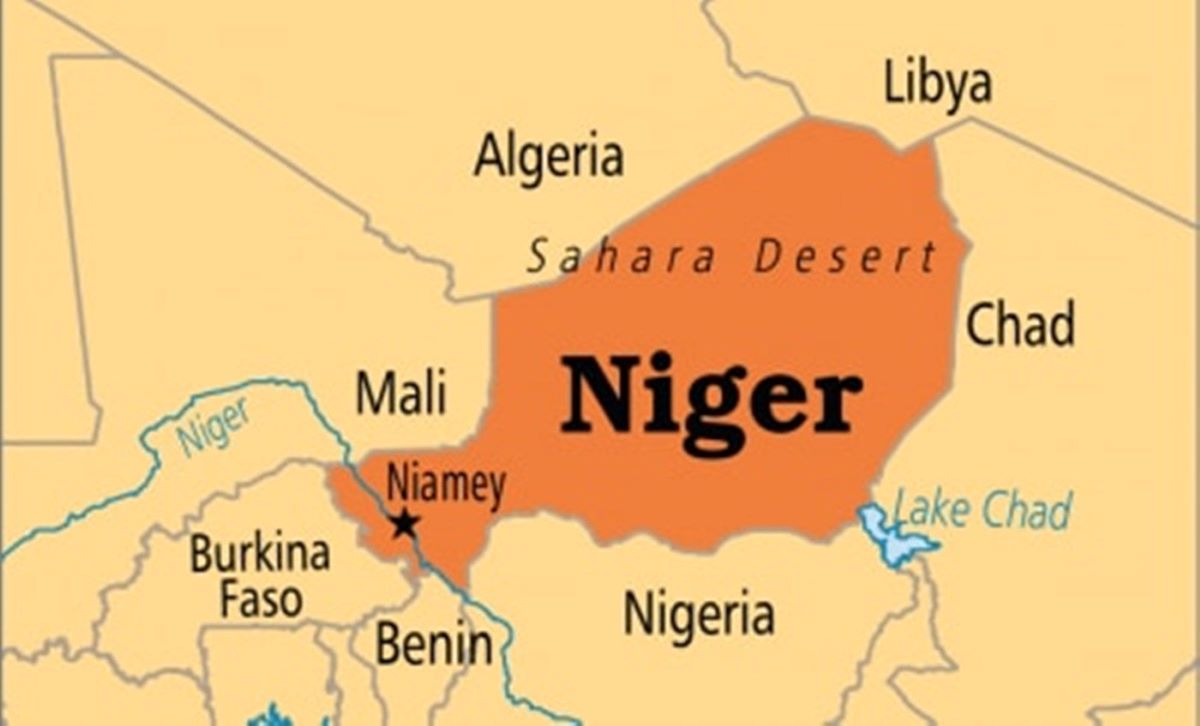 By Emmanuel Adigwe
Nigerians have reacted to the news that the country has signed an agreement to import petroleum products from Niger Republic.
According to media reports, the two countries signed the bilateral agreement initiated by President Muhammadu Buhari and President Mahamadou Issoufou for petroleum products transportation and storage.
Speaking shortly after the MoU signing, the Nigerian Minister of State for Petroleum Resources, Timipre Sylva stated that the move is a huge step in developing trade relations between both countries.
GWG recalls that this is not the first time that Niger Republic is making news among Nigerians as many Nigerians vented with exasperation when it was reported that Nigeria would be borrowing money to construct a railway going into Maradi in Niger.
The recent news is not different as some social media users took to the micro-blogging platform to express their views on the issue. GWG brings some of them below:
McKannzFavor@McKannz wrote: "Niger Republic's, maybe only refinery, brings out 20,000bpd for just 5000bpd domestic requirement? And we're buying from them. I mean Nigeria is buying PMS from Niger Republic? What do I need to say again now? IT IS FINISHED!!!"


Samuel Ajayi @SamdGreat01 wrote: "So Niger Republic has a working refinery and now Nigeria is to depend on them Our leaders no get shame kobo."
Oshea Emmanuel@ermaoshea wrote: "If u voted for this present administration E no go better for you and your generation.. Niger republic."

YouthfulOlubanky#endsars@Olubanky2006 wrote: "Our President is a citizen of Niger Republic…..if you don't know it before, now it is evident….haha kilode? Railway (Niger Rep) Import ( Niger Rep) very soon they will start supplying us electricity.. it's a matter of time."

Mc stov@officialsalako wrote: "Nigeria to import PMS from Niger republic. Is this how doomed our economy is? Or how doomed our leaders are in thinking? What else is here to be said? It is Over!!! (In Calistus voice)."
@frankgreen100 wrote: "I remember when buhari said in 1year he will fix all our refineries.. Same buhari resumes import of petrol from Niger republic E be things ohh."

J Pinto@JPinto01996948 wrote: "We'll soon be indebted to Niger Republic."

GàLìLéo@Lucasscot_101 wrote: "I thought one of the promises of these rogues in govt was to fix our refinery and stop fuel importation.. What are they now doing with Niger Republic again?! If Niger republic is the capital of Nigeria, they should say it na.. This country dey make me shame."
Arowolo@drarowolo1 wrote: "Imagine Niger republic having a functioning refinery and d giant of Africa has none. Some pple are just hopelessly SHAMELESS."

mercy akpan@mercyemem wrote: "When they insisted on that rail to Niger Republic, e get why. Thanks to everyone who did this to us in 2015."

Chuks Akunna@akunnachux wrote: "Some guys wont rest until they transfer all of 9ja's wealth to this arid Republic."
Send Us A Press Statement Advertise With Us Contact Us