Secret Reason Wike Is Angry With My Defection – Umahi
Laments Politicians Lack Morality
Says NASS Members Are His Children And Would Soon Join Him In APC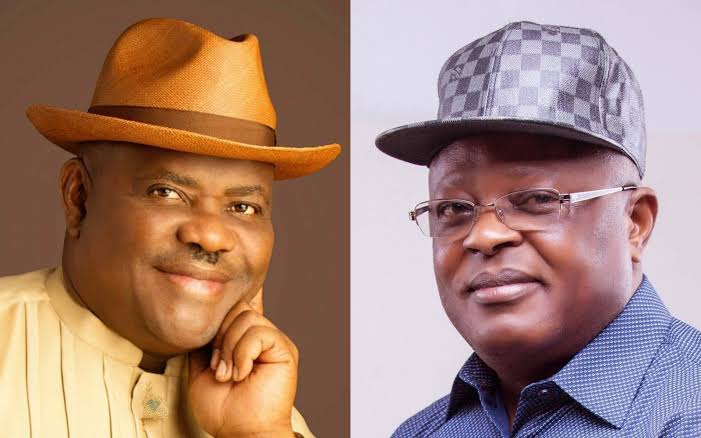 By Emmanuel Aziken
Dave Umahi says he has made up his mind to leave politics in 2023 but at the same time adding that he would do whatever God tells him to do at that time.
Speaking in an interview, Umahi who two days ago formally defected from the Peoples Democratic Party, PDP to the All Progressives Congress, APC dismissed the opposition to his move by the National Assembly members from Ebonyi State saying that they are his children who according to him would soon run back to him for succor.
He also dismissed the opposition to his defection by Nyesom Wike saying that the Rivers State governor was embittered because of their friendship.
Responding to overt criticisms from Governor Wike over his move, Umahi said:
"He has every reason to be angry with me because I am about his best friend and he has every reason to be angry because I am his friend," the governor said as he observed that Wike was miffed over the loss of his friend.
Also responding to the objection from all PDP members of the National Assembly from Ebonyi State to his move, he said that the National Assembly members including the penultimate governor of the state, Senator Sam Egwu are his children who would sooner than later come around to him.
"They are my children, I wont comment about them. I am going to do a rally very soon and let them apply to the IG and do their own rally and we shall see," he said.
Put to task on whether he would contest the 2023 presidential election, he said that he had made up his mind to leave politics in 2023, but quickly added the proviso that he would do whatever God tells him to do.
"I have told God that I want to leave politics in 2023, this is my own decision but God's decision will take precedence over my own decision."
The governor was quick to lament the way politics is played in Nigeria saying that there is no morality in politics with political actors shifting between the PDP and the APC.
He said that with very few exceptions including President Muhammadu Buhari and a few others that virtually every other political actor has been in the two parties.
He lamented that the parties lack ideological consciousness. He was also quick to say that he was ignorant of the ideology of the APC and would have to be pampered and be brought up in the new party.