Bakare Breaks Jinx About Tinubu's Mother, Place Of Birth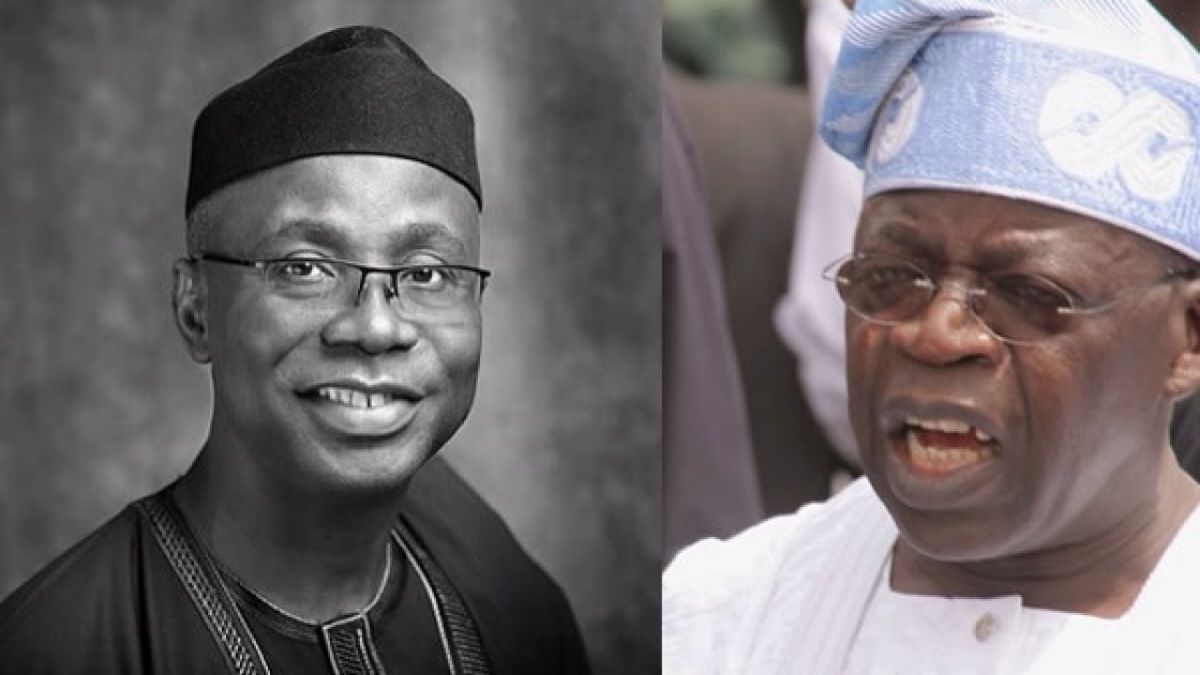 By Emmanuel Adigwe
Controversial pastor and politician, Tunde Bakare has broken the jinx in openly making mention of the ancestry of the acclaimed national leader of the All Progressives Congress, APC Asiwaju Bola Tinubu.
Until now only die hard opponents of the former Lagos State governor have had the effrontery of discussing the issue of the state of origin or mother of the national leader with many often doing so supposedly out of malice.
However, Pastor Bakare in a daring commentary from the pulpit has charged all such commentators about Tinubu's ancestry to give him the deserved respect flowing from his yeoman's role in fighting off the Peoples Democratic Party, PDP.
Bakare, the senior Pastor and founder of Citadel Global Community Church, formerly known as Latter Rain Assembly, in a video that has since gone viral said that Tinubu deserves more than the respect that he has been given.
"Every sinner has a future and every saint has a past" saying that irrespective of the past of the former Lagos State governor, he deserves some respect," Bakare said.
"At this juncture, I have a word for some Yoruba people, whose stock in trade is nothing but a rancorous noise characterized by bitterness and resentment about the ancestry of former two time governor of Lagos State, Asiwaju Bola Ahmed Tinubu.
"I said I have a word for these noisemakers who have not achieved as much as Asiwaju Bola Tinubu has achieved but they are always worrying themselves about his ancestry. These people are quick to tell you that he is from Osun State and not from Lagos State as if that will resolve the issues they will face today.
"Please hear me loud and clear, knowing the name of Asiwaju's biological mother or father or his place of birth cannot put food on the table of the hungry or create job for the unemployed."
The cleric stated that despite the challenges Tinubu faced and is facing, he delivered Lagos State from the Peoples Democratic Party (PDP) from 1999 to 2007 and the former Lagos State governor was very instrumental to the emergence of the All Progressives Congress (APC) at the 2015 and 2019 election.
Bakare added: "People please note that I am not Asiwaju's brand manager and definitely do not endorse everything you must have read about his present, his past, his politics, his lifestyle, his business. His postmen can do that for him all I know is that just as every saint has a past, every sinner has a future."