For Hating Buhari God Won't Answer Ezekwesili's Prayers – Adesina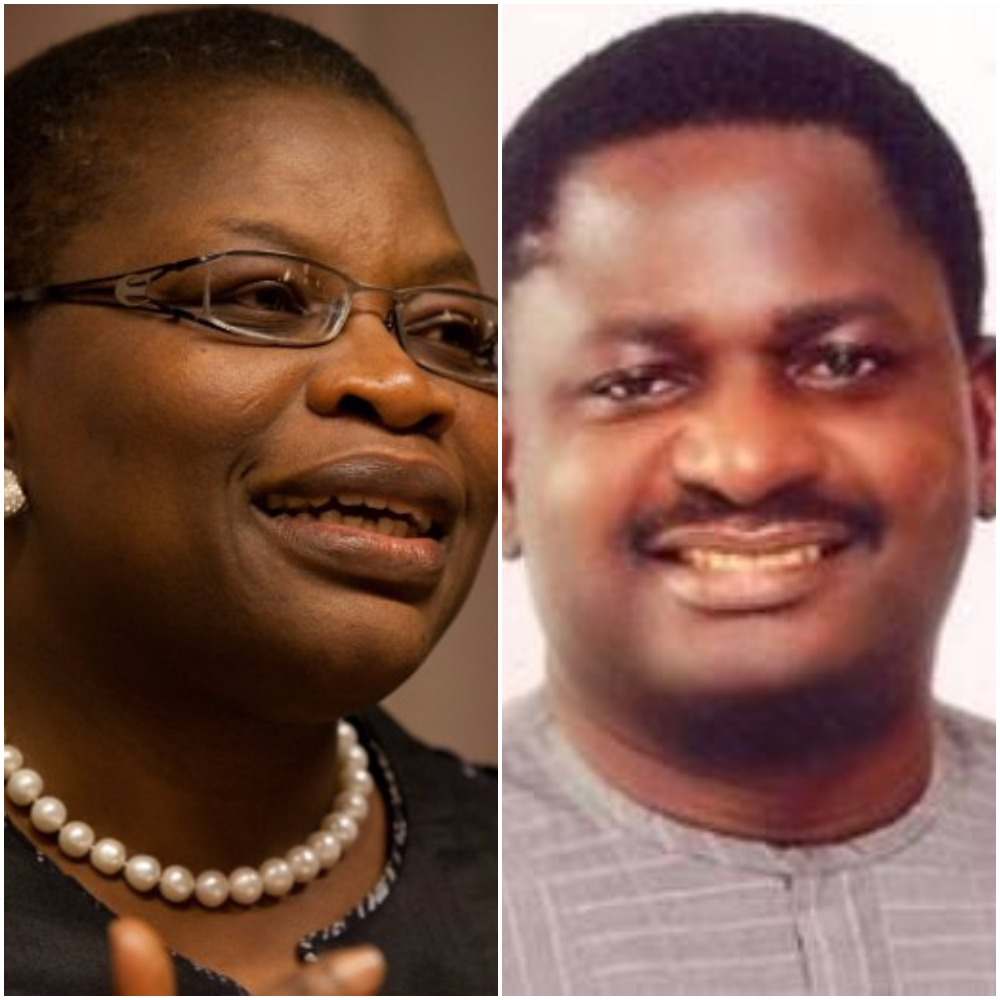 Femi Adesina has said that God will not answer the prayers even by fasting of Oby Ezekwesili on account of what he claims as her hatred for Muhammadu Buhari.
The Special Adviser on Media and Publicity said so in a statement on Christmas Day.
Adesina, Ezekwesili Are Pastors
Adesina who was well regarded as a pastor of Foursquare Gospel Church before his appointment did not mention Dr. Ezekwesili by name but made well-known allusions to her stance on recent developments.
Ezekwesili is also a senior member of the Redeemed Christian Church of God where her husband is a senior pastor.
Noting what he claimed as the disappointment of Buhari's critics to the release of the 344 boys of Government Science Secondary School, Kankara, the presidential aide said:
"Listen to one of them, who has been overtaken by bile and hatred for the Buhari government. While the boys were being held, she had declared: "In October, US military forces rescued their one citizen held hostage by terrorists within our territory. Buhari as Commander-in-Chief of Nigerian Army, should please accord highest priority to the lives of 333 #Kankara students and seek US support immediately." In other words, she believed there was an abduction, and it was time to put pressure on a man she didn't like".
"After the boys were recovered, what did Madam Red Card say? "Maybe the President sent the children on an excursion to terrorists so that they can release the children at will to him. He needs to tell us exactly what happened with the Kankara kids."
"Does anybody still take the woman serious? The Good Book says such people are "in the gall of bitterness and bondage of iniquity." From such, please run away".
"Anyone steeped in hatred against his or her country, and still goes to church or mosque, or even to herbalists, is very far from God. When such people fast, they are simply on hunger strike. When they pray, they simply blubber. But you know the good news? God is interested in this entity called Nigeria. Most times, we live dangerously, but He always pulls us back from the edge of the brink. Those who hate the President for no just cause, who wish evil for their own country, are just injuring their own souls. They will fail las las, and become gentle by force."