5 Deaths, 1074 New Cases On New Year Day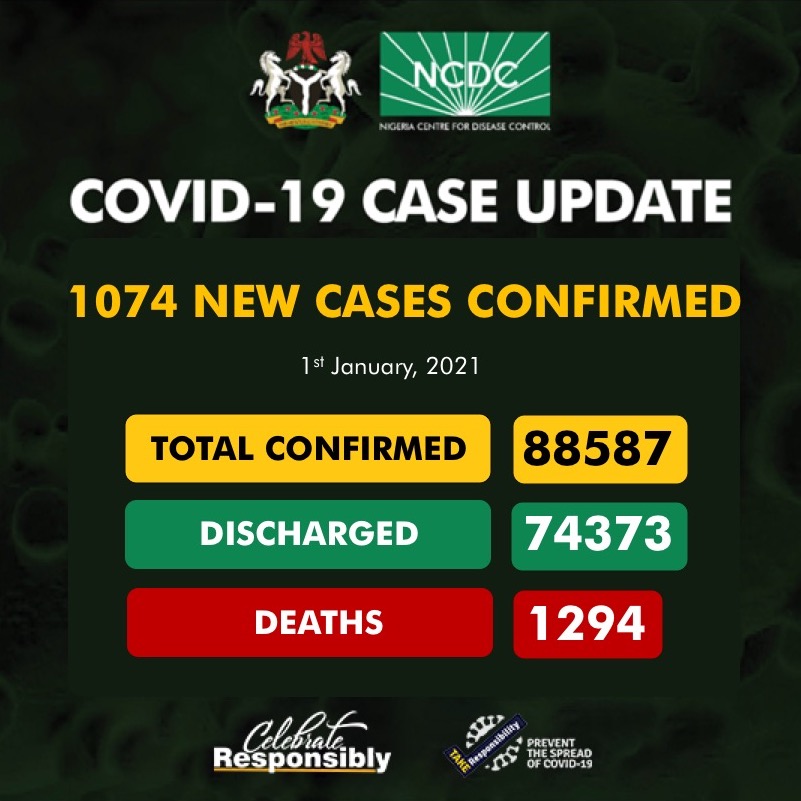 By Emmanuel Aziken
Five deaths, 1074 new cases on New Year day was the story as the second wave of the COVID-19 pandemic carried into the year 2021 in Nigeria.
The new cases were recorded in 14 states of the country and the FCT according to the Nigeria Centre for Disease Control, NCDC.
Lagos again topped the number of 1074 new cases on New Year Day with the state alone accounting for 642, representing about 60% of the total new cases.
It was followed by Kaduna, Rivers and FCT with 92, 78 and 66 cases respectively.
The 1074 new cases on New Year Day brought the total number of cases recorded in the country since the advent of the pandemic to 88,587 confirmed cases with 74,373 discharged and 1,294 deaths.