Porn Star, Symba Speaks On Link With Osinbajo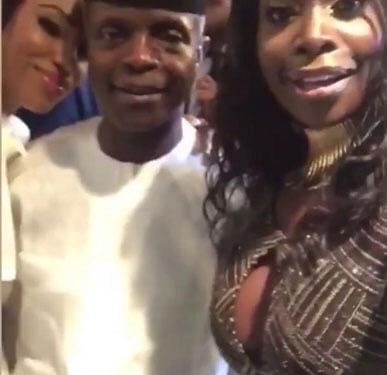 By Chuks Ekpeneru
Insinuations that Vice President, Yemi Osinbajo had an illicit affair with New York-based nude dancer, Symba alias 'SymbasErothick, have been cleared.
Symba, herself made the clarification on Twitter.
The controversy came after her picture with the Vice-President in 2018 surfaced on twitter.
The American stripper runs a sex toy boutique and frequently posts porn videos of herself.
The prominent porn star's conversation on Clubhouse was shared on Twitter early Friday.
Symba wrote "Pictures could be taken out of proportion. And that for example was something that was taken wholly out of proportion."
She, however, maintained her interest in the Nigerian vice-president, saying: "If anybody has his number, you can pass it to me."