Reactions Over Adeboye's Social Distancing Talk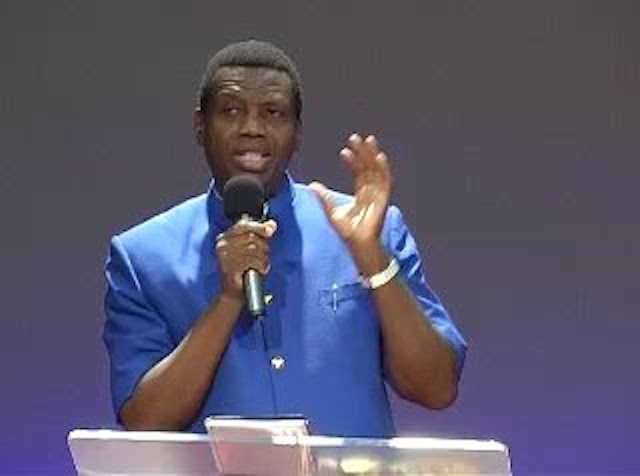 Pastor Enoch Adeboye's social distancing with his wife was the focus of much reaction from Nigerians after the revered cleric gave insights on how Christians should approach guidelines of the government in checking the COVID-19 pandemic.
Pastor Adeboye, General Overseer of the Redeemed Christian Church of God, RCCG spoke on Sunday in his sermon at the church's National Headquarters in the Ebute-Meta area of Lagos State.
Besides Adeboye's social distancing with his wife, Nigerians were also drawn to comments by the cleric that COVID-19 guidelines would not deter him from laying hands on the sick.
Speaking on the theme, Divine Lifting, Adeboye charged church members to heed the injunctions of the government.
He, however, said that such injunctions would not separate him from his wife.
He noted how church ushers had recently been putting a distance between himself and his wife in church and drew applause when he said he asked that there should be no separation.
He said, "I want you to relax but don't be careless. When I say relax, I do not say be careless. I hope you know the difference between the two. When they say wear your mask, wear your mask. When they say wash your hands, wash your hands. You know we are very particular about hygiene. Even when corona is gone, keep on washing your hands."
"When they talk about social distancing, do that as much as possible. Obey the government.
"But I can't distance myself from my wife and I am not going to allow social distancing prevent me from laying hands on the sick so that they can recover – that is my duty and I will do it," Adeboye said.
GWG gathered the following reactions from twitter.
Jide Wale commenting on Adeboye's social distancing talk, said: