Breaking: Why Tinubu Took COVID-19 Test – Aide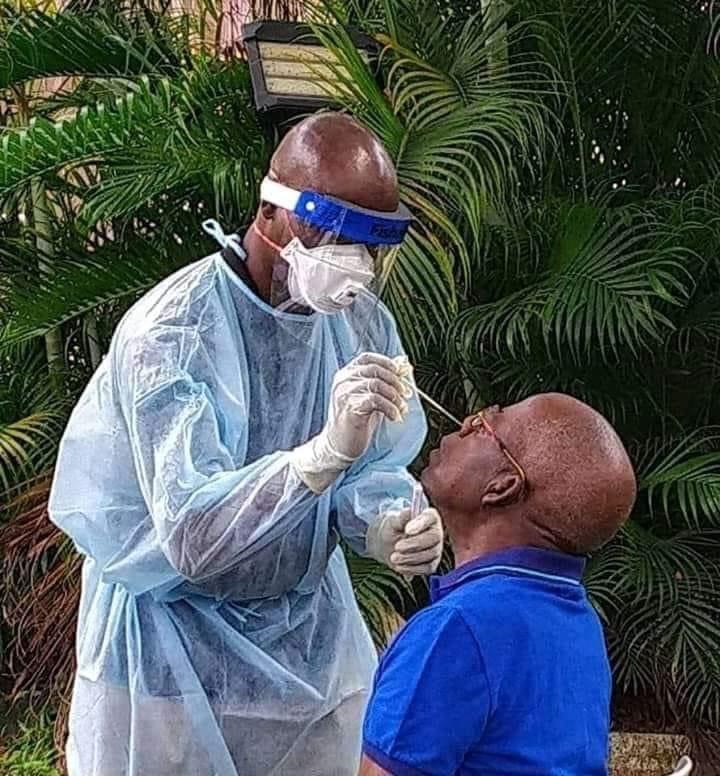 An explanation came on Sunday as to why the National leader of the ruling All Progressives Congress (APC) Asiwaju Bola Tinubu took COVID-19 test.
His media aide, Tunde Rahman in a statement said that Tinubu travelled out of the country for an end of year stocktaking and as required, the national leader had to take a COVID-19 test as is now required of travellers.
His explanation was to debunk claims in some sections of the social media that Tinubu was ill with complications arising from COVID-19 infection.
He said that Tinubu took the COVID-19 test before he travelled shortly before Christmas for an annual end of year holiday. The test, he said, came out negative contrary to the claims of some online portals.
Mr. Rahman in the statement also alluded to how the former governor of Lagos State had consistently supported the federal and state administrations in pushing the campaign to the public to protect themselves from the ravages of the pandemic.
"This story is inaccurate. Asiwaju is healthy and does not have COVID-19. He took his annual trip and as part of the preparation for the trip he took a COVID-19 test which was negative"
"Since the advent of the pandemic, Asiwaju has always done his level best to observe, as strictly as humanly possible, all government advice and safety protocols to prevent the spread of the virus and to keep himself and those around him safe from harm. This has not changed".
Noting that Tinubu took COVID-19 test, becuase he had to travel, he said:
"Shortly before Christmas, he indeed travelled out of Nigeria for his annual holiday. This is something he does each year to give himself a chance to rest and reflect on the year just passed while also preparing for the challenges and opportunities of the one to come".
"There will be no further comment on this story from our office."