Drama As Barakat, Dad Withdraw Allegations Against Ogun Commissioner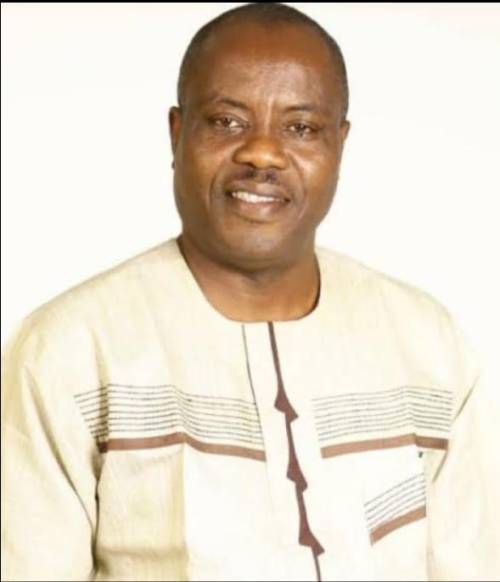 There was confusion on Monday after Barakat Melojuekun, the girl who accused the suspended Ogun State commissioner for environment Abiodun Abudu-Balogun of sexual harassment asked that the matter be allowed to rest.
Adesola Mansir Melojuekun, the father of the 16 year old accuser, Barakat followed his daughter as he admitted that there were certain misunderstanding and misconception between his daughter and the commissioner.
Barakat had in a viral video on Saturday, accused Abudu-Balogun of sexually harassing her.
The 16-year-old said the Commissioner in his house touched her breasts, caressing her, while reciting incantations in a bid to use her for ritual purposes.
The Commissioner however rejected the allegation, describing it as "lies, blackmail and the handiwork of his local political opponents"
He was subsequently suspended by the Ogun State Government to enable the Police conduct independent investigation.
However, Barakat, has urged Nigerians to "allow the matter to rest", in another video posted online.
She also appreciated Nigerians for their support.
The father has also followed suit as he appealed to Nigerians, the International Community and the media to show support for the family as he withdraws the case against Abudu-Balogun.
"I want to thank the media for their doggedness and aggressive support to make sure that justice is done. I also thank the international community and well-meaning Nigerians who showed their love and support towards this matter.
"I discovered that there were a few misconceptions and misunderstandings along the line between my daughter and the Honourable Commissioner. Having discovered this, I deemed it fit to call Nigerians and the international community that this matter should be laid to rest.
"As the father of Barakat, I appeal to Nigerians and the international community and media too that I don't have interest in this matter again.
"I am withdrawing my case and I want them as well to support me the same way they did at the beginning of the matter. I am very grateful for the show of love and support."