How Baby Daddy Hacked Me – Female Musician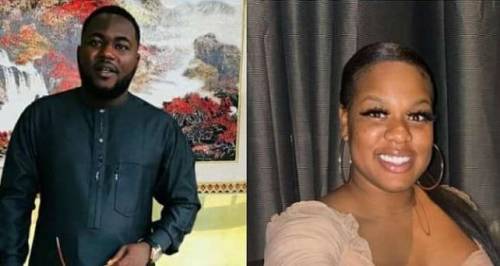 27-year-old budding musician, Porcia Achonu, her baby daddy hacked her to the point of near-death.
Ms. Achonu said Emmanuel Igwe, her baby daddy hacked her with a machete and left off only after she played dead following a brush over food with his younger sister.
Porcia, a mother of two, claimed she was attacked by Igwe around 1am on Saturday, January 2, 2021 after they returned to Owerri from a trip to his village.
Porcia who has as her motto to "stay focused and surround yourself with good people," on her Instagram page, @porcia____, gave the account of the brutalization in her instastory.
She alleged thus:
"My baby daddy's younger sister served him food and I asked her about mine. She eyed me and hissed. So I stood up from where I was and went to her room to collect a piece of chicken, she grabbed the chicken from me and asked me if I was mad.
"So we started fighting and my baby daddy came in and descended on me. He beat me up so badly that his father came out and was holding me. They locked me inside the house and said I wouldn't go anywhere. Even when my brother came, they refused to let him in.
"Later, my baby daddy asked his father to open the gate so he can leave, but instead, he went to his car and brought out a cutlass which he used to chop me repeatedly in the presence of his father. At a point, I pretended as if I was dead so he could leave me alone. He fell for it and that was when he drove off with his car."
GWG reports that the police is yet to acknowledge the claim by Porcia that her baby daddy hacked her and the alleged suspect has not been seen since the development.
Porcia also did not state her present condition.