Sowore's Bail Application Stalled
Activist Spends Second Week Of New Year In Custody After Crossover Protest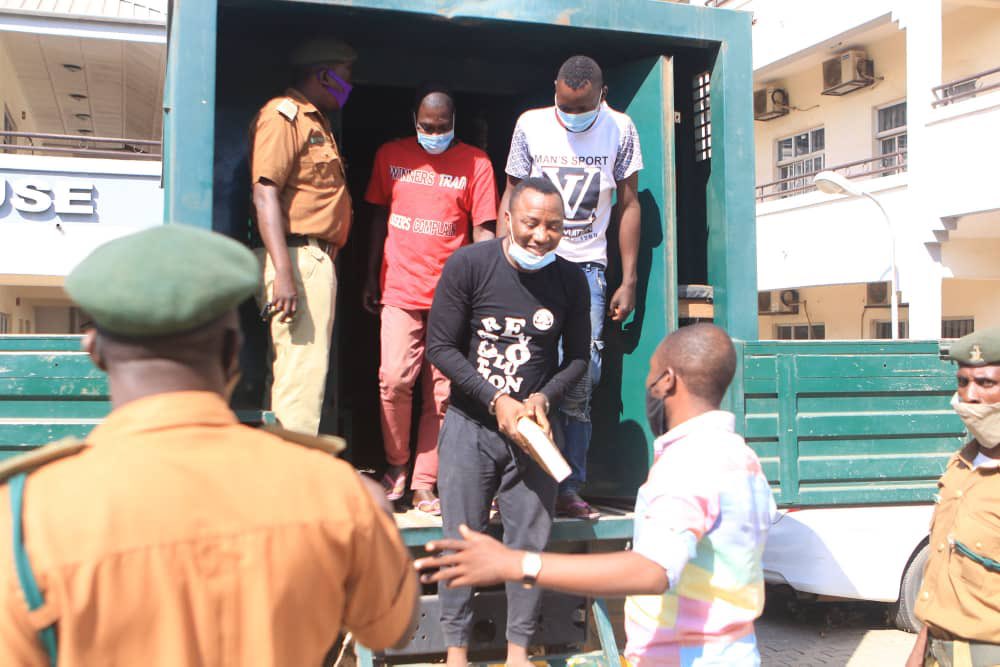 Omoyele Sowore is to spend the second weekend of the New Year in custody after an Abuja magistrate court was unable to rule on his bail application. Sowore's bail application hearing was aborted following the failure of the authorities to bring him and his four co-accused to court.
GWG reports that Sowore and his four co-accused persons were arrested on New Year's eve in the midst of a crossover protest against bad governance in the country.
They were charged to court on a three count charge of conspiracy, unlawful assembly and incitement.
 Magistrate Mabel Segun-Bello who was to hear Sowore's bail application on Friday but could not hear as a result of what it was learnt were moves by the authorities to move the case file.
The defendants' counsel Marshal Abubakar speaking to newsmen after the failure to hear the bail application said:
"This morning we have reached out to the authorities to bring the defendants to court to listen to the terms and conditions upon which bail would be considered," he said.
"But we were informed and shown copies of documents from the office of the DIG requesting for the case file of Omoyele Sowore from the office of the commissioner of police FCT Abuja.
"Now we were told reliably that the office of the commissioner of police sent it to the office of the DIG yesterday.
"In service, the moment you request for the case file of a suspect and the case file was officially transferred to you, it is assumed that you have taken over responsibility of that particular matter.
Observing that Sowore's bail application was being tied up in the mess created by the authorities, he said:
"When I spoke to the CP this morning and the prosecutors and the IPO, they did inform me that the FCIID has taken over the matter officially. So on that basis, they said they don't have a vehicle to convey Sowore and the other defendants to court.
"We took our time to reach out to the authorities of the FCIID. We asked them that since they have taken over this case file, how would the defendants be brought to court to listen to their bail application?
"And they said it is not in their place and they are not interested in Sowore's case because of the political nature of that matter.
"This morning, they also brought before the court, another signal from the office of the Attorney-General of the Federation mandating the office of the DPP to take over the case file from the police.
"This means that the DPP are now responsible for prosecuting this particular case."