Clark To Akpabio: Remove Your Hands From NDDC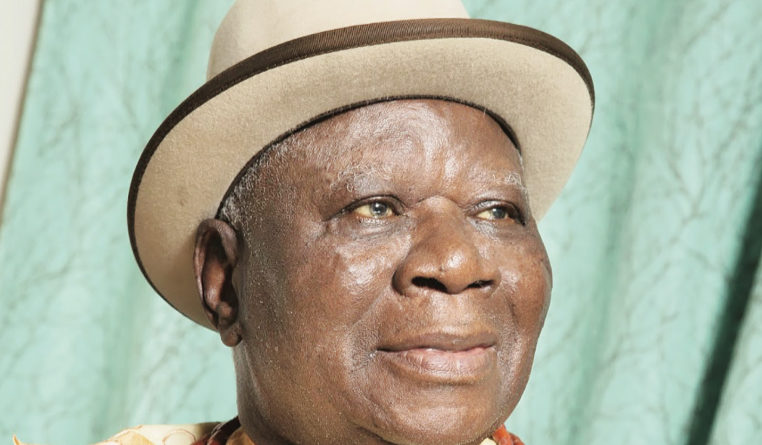 It was meant to be a morale-boosting visit, by Effiong Akwa, who is Godswill Akpabio's protegee in the Niger Delta Development Commission, NDDC. However, Niger Delta leader Chief Edwin Clark was on Wednesday unsparing in his call: Remove your hands from NDDC.
Clark spoke when he received Akwa, the controversially appointed sole administrator of the NDDC in his residence as he lamented that Akpabio's alleged interference was responsible for the problems of the NDDC.
The Niger Delta leader went on to appeal to President Muhammadu Buhari to provide a special fund to complete the East-West Road started by the administration of former President Olusegun Obasanjo.
While calling on Akpabio to live above his personal interest and remove his hands from NDDC, Clark said:
"The problem we have is the constant interference in the NDDC by the minister. There's no provision in the NDDC budget for the completion of the East-West road.
"I don't know why the road is not under the minister of works. We are asking the federal government to make special funds for the completion of the road.'
The elder-statesman even while calling on Akpabio to remove his hands from NDDC, however, appealed to the youths of the region to shun violence and give peace a chance.
Akwa on his part said that the long procrastination on completing the East-West road will end with the completion and commissioning of the road in six months.
Like Clark, Akwa appealed to youths of the region to allow a conducive environment for work in the region.
The NDDC Sole Administrator was accompanied by some top management staff of the commission during the visit.
He also commended the National Assembly for the approval given to its 2020 budget of N453.2 billion. He expressed thanks that after much procrastination that the commission now has a budget to work with.