Wike Mocking Omehia By Attacking Amaechi – APC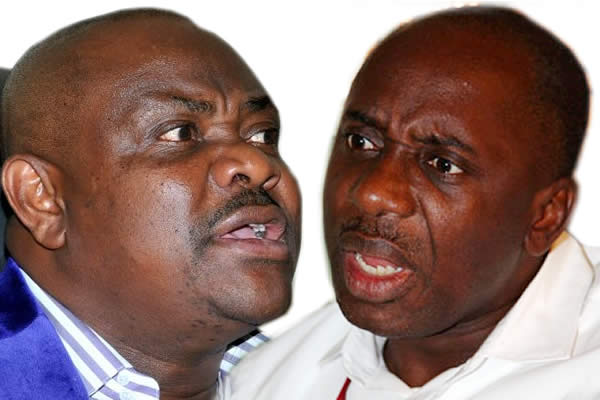 By attacking Rotimi Amaechi that he stopped a road contract awarded by the Celestine Omehia administration in old Port-Harcourt city, Nyesom Wike only succeeded in mocking Omehia, the All Progressives Congress, APC has said.
Governor Wike had at the commissioning of some roads in Port-Harcourt last Friday accused the Amaechi administration of abandoning road contracts initiated by the Omehia administration.
He had said:
"Celestine Omehia (former Governor of Rivers State) awarded the dualisation of this project to another contractor, not Julius Berger. But, his first cousin (Amaechi) said the job should not go on. I thank God today that Celestine Omehia is witnessing that his dream has come through to the glory of God."
Besides noting that Wike was in part mocking Omehia by his claims, the spokesman of the All Progressives Congress in the state, Ogbonna Nwuke, said Wike's claim was a fabrication aimed at building up his image at the expense of his two immediate predecessors, Amaechi and Omehia.
Wike served as Amaechi's chief of staff in the first term and was one of Amaechi's strategists who plotted the removal of Omehia from office after five months in October, 2007.
Nwuke who spoke to Sunday Punch said, "These are all lies. Governor Wike was a powerful member of the Amaechi administration as the Chief of Staff. The truth is while the Amaechi administration lasted, the real intent was to start development from the grass roots and end up with the final development of roads in Port Harcourt.
Wike Mocking Omehia
Nwuke said that by attacking Amaechi, Wike was only mocking Omehia, who is his political ally against Amaechi.
"So Wike knows he is lying. He is rather trying to put Omehia in a bad light that within the short period Omehia was the governor the only thing he did was build a house around the GRA and award a contract leading to his house. I think that he is not doing justice to Omehia."