HURIWA: Don't Fall Into Bello's Plot On COVID-19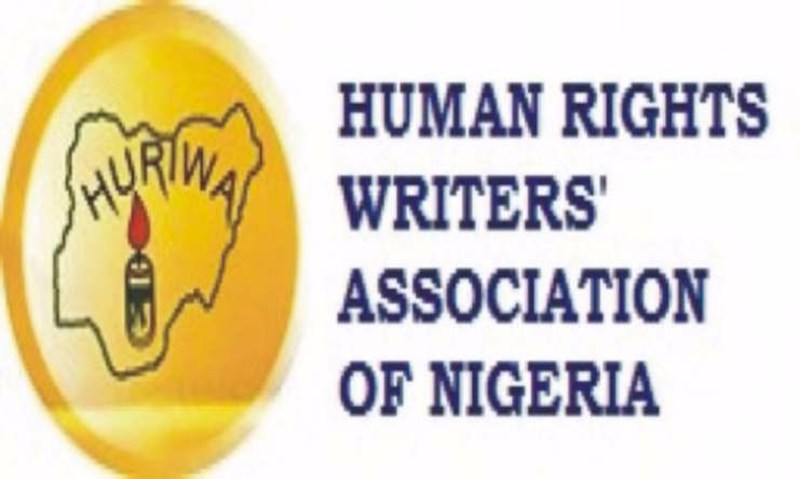 The Human Rights Writers Association of Nigeria, HURIWA has cautioned authorities against falling into conspiracy plots about the COVID-19 vaccine as spun by Gov Yahaya Bello of Kogi State. The group cautioned that one way not to fall into Bello's plot was to put the vaccine to ensure full compliance with the pharmaceutical laws of Nigeria.
The Rights group said it will amount to encouraging the meaningless conspiracy theories being spun by pessimists should the  Nigerian government not follow due process before the nation-wide deployment of Covid-19 vaccines.
HURIWA which faulted any move to deny indigenous scientists and pharmacists of participation in the verification processes,  stated that allowing local scientists to be part of the team of experts to authenticate the validity, functionality and efficacy of the vaccines will generate the needed National momentum for the greatest percentage of the Nigerian citizens to embrace the Covid-19 vaccines and accept to present themselves for vaccination.
Cautioning the authorities against falling into Bello's plot HURIWA said:
"It must be noted that a lot of ignorance around the Covid-19 vaccines are already becoming widespread and being actively peddled in the Country including the conspiracy theory lacking logic and justification which was spun by the governor of Kogi State alleging that Covid-19 vaccines are meant to kill blacks.
"This empty and untrue allegation against Covid-19 vaccines as made by the Kogi State governor Yahaya Bello and publicized in the media, can only grow a life of its own, should the foreign made vaccines imported into Nigeria not be subjected to scientific processes of verification and authentication by trusted and tested Nigerian pharmacists and scientists."
The Rights group stated that under the extant law establishing National Agency For Drugs And Foods Control (NAFDAC)  which is also identified as the provisions of Decree 19 of 1993 and the accompanying guidelines for pharmaceutical registration requirement in Nigeria, vaccines made abroad and imported into Nigeria must first be shown to have met the global best practices and passed the thresholds set by the local legislative frame works.
Send Us A Press Statement Advertise With Us Contact Us