Sunday Igboho: Is He The Yoruba Messiah?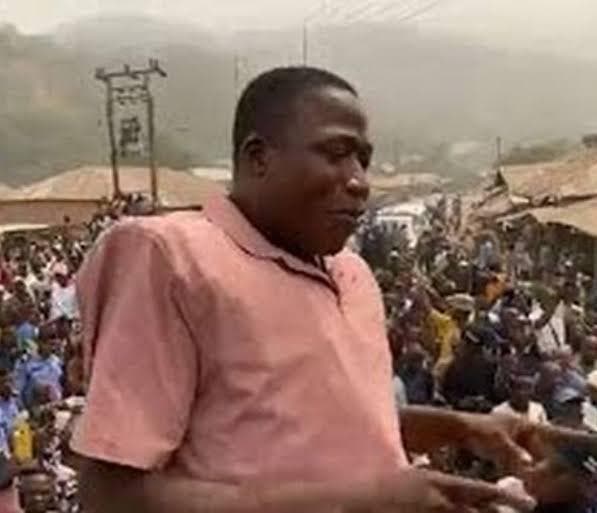 The name Sunday Igboho does not ring a bell to many especially those outside the Southwest. However, the circumstances of the recent quit order by him to Fulani to leave the Southwest has thrown him up in the face of cries of brutality by criminal Fulani herders.
The Igboho town, Oyo State born activist, had been known for his activities which aim at protecting rights of people.
The people of the South-West least expected they would be victims of the suspected herdsmen, especially when they were said to have played a major role in coming to power of President Muhammadu Buhari, a Fulani.
The ultimatum came in the week that Ondo State Governor Rotimi Akeredolu asked the herdsmen to vacate reserve areas of the state.
The notice from the governor unfortunately was met with resent by the Presidency. A very costly action that may have deepened suspicion that the action of the marauders was being covered up on account of ethnic consideraitons.
With this suspicion, people like Igboho may have seen no other reason but to rise and defend their people.
The backlash of the presidency's proclivity may have even silently provoked governors and other leaders of states that are feeling the brunt of the suspected herdsmen.
It is therefore not unlikely that Igboho and others will begin to have the tacit support of some of these leaders, who may not want a frontal confrontation with 'Abuja'.
Sunday Igboho is said to be a household name among residents of Oyo and Osun State.
He has vowed that the Yoruba could no more bear being killed in their land by criminally minded Fulani.
A strong message was sent after he stormed the Igangan residence of the Seriki Fulani.
The activist was born on October 10 in 1972. His real name is Sunday Adeyemo.
He is a battle tested person, as he was a frontline fighter at the Ife-Modakeke war.
People say he commands gun from the air, an act he refers to as God's gift.
A polygamist with several children including three professional footballers playing in Germany, he started lowly in life as a mechanic and a motorcycle repairer.
 He has a history of helping people in need. But this latest battle in his hands may either make or mar him.