Day Of Death Is Here, Bamiloye Slams Valentine Day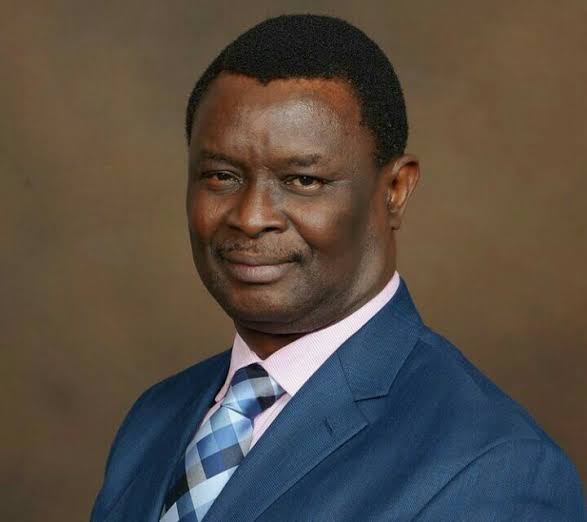 Celebrated Christian movie maker, Mike Bamiloye has stirred controversy after dubbing Valentine Day as a day of death of the destinies of many people that would otherwise have been great in the eyes of God.
In two postings on his Instagram page, Bamiloye described the annual ritual of Valentine Day as a day in which the destinies of many humans would be slaughtered on the slab of sexual pleasure as unmarried persons defile themselves in the echo of sensual love.
"This Evening, Marine Spirits and Spirits of the Forests in Human forms would wine and dine with the Men and women," he said of a day according to him has come to mark a day that Heaven according to him laments at the destruction of the souls many.
"Fluids of men shall be submitted tonight in the shrines of evil kingdom .
The fortunes and destinies of many young girls and Ladies would end up tonight in Shrines of Money Rituals," Bamiloye wrote.
"Destinies and fortunes and Meaningfulness of life shall be polluted this evening and
By TOMORROW MORNING,
Many shall wake up empty and Shallow and Light," he wrote.
Holding on to his injunction against premarital sex that is seen as the hallmark of Valentine Day, the movie maker said:
Any SEXUAL ACT today Outside MARRIAGE is a CONSCIOUS BLOOD COVENANT WITH THE DEVIL.
Any SEXUAL ACT today Outside of a Wedlock is a Deliberate Stubbornness to trade Your Destinies on the Bed of Lust and Immorality.


Noting how the day would end in disaster for those who do not take heed and fall to the lust of Valentine Day, he said:
Many Ladies would arise from the Lustful Bed of Roses, possessed with Strange hardened Heart against God and Parents.
Many Young Men and Boys would arise from the side of a Lady, possessed thenceforth with Confused Minds and Shattered Visions and Battered Virtues.