Mystery Over Fate Of Zamfara Schoolgirls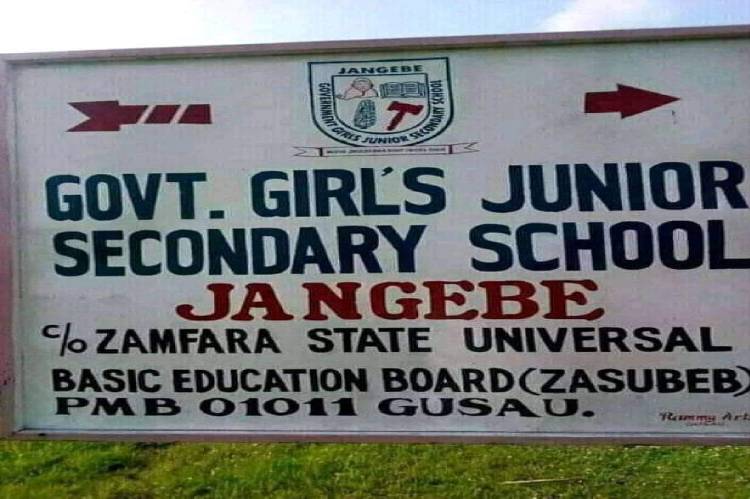 The fate of the 317 schoolgirls kidnapped from Government Girls Secondary School, Jangebe, Zamfara State was in mystery on Sunday evening after Governor Bello Matawalle disclosed that they were still in captivity.
That was despite earlier reports of their release reportedly instigated by state officials. GreenWhiteGreen GWG had also reported that an aide of Vice President Yemi Osinbajo, Philip Obin had tweeted the release of the hostages.
However, speaking when he received a federal government delegation which was in the state for sympathy visit over the abduction of the children, Governor Matawalle disclosed that they had not been released.
"We are using the leaders of the repentant bandits to rescue the schoolgirls from the kidnappers.
"Very soon we are going to witness the release of the abductees", the governor said.
He said his administration "is going to continue with peace process with bandits considering its impacts in addressing security challenges facing the state".
The claim added mystery to the fate of the Zamfara schoolgirls following earlier reports of their release.
He commended President Muhammadu Buhari for sending the delegation to symphathise the state over what he described as "ugly act".
There was controversy over the release of schoolgirls of Government Secondary School in Jangebe, Zamfara State, who were abducted on Friday.
Also adding to the mystery of the fate of the school girls, the Zamfara State Commissioner for Information and Culture, Suleiman Tunau Anka, in a tweet discountenanced the reports.
"I want to call the attention of good people of Zamfara State, they should disregard any fake news regarding the release of abducted students of GGSS Jangebe by one national daily, it's not true.
"But Alhamdulillah, the state government, and securities are trying their best," he tweeted.
The reports had claimed that the kidnapped girls were released and were in the palace of the Emir of Anka while awaiting transportation to the state capital, Gusau.