Finally, Ganduje Opens Up On Dollar Videos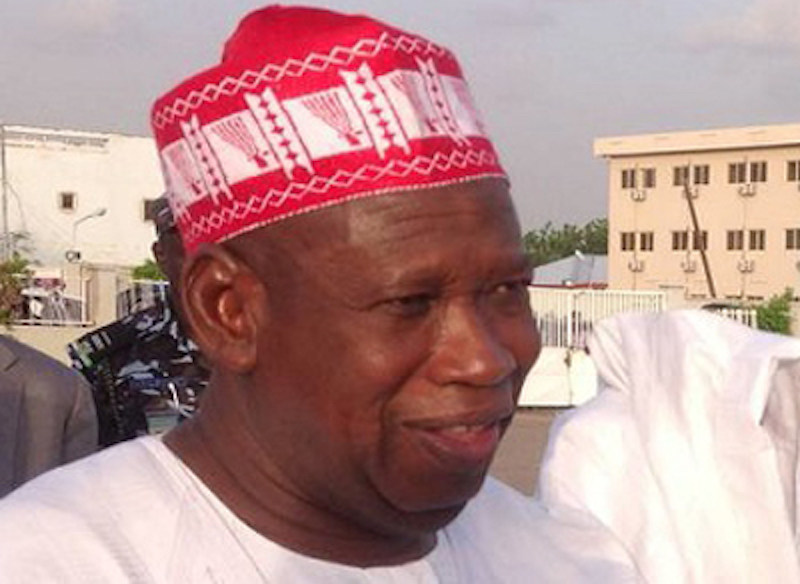 Governor Abdullahi Umar Ganduje of Kano State has for the first time spoken on the viral videos that pictured him allegedly stuffing dollar notes in his pockets.
Speaking in an interview, the governor described the videos as fakes and doctored to put him in bad light. He vowed that investigations to apprehend and subsequently prosecute those behind the alleged doctoring was in process.
 GreenWhiteGreen GWG reports that in 2018 the online newspaper, Daily Nigerian had published a set of videos which tended to present the governor stuffing dollars allegedly received from contractors in his pockets.
The governor at that time did not respond and the video gave rise to the moniker, Gandollar, which his political rivals used to hound him.
The issue also raised tension within the All Progressives Congress, APC as there were insinuations that President Muhammadu Buhari was urged to distance himself from the governor.
However, the president did not heed the admonition and went on to hang the governor the APC flag for the 2019 governorship election.
One of those who stood by the governor was the national chairman at that time, Comrade Adams Oshiomhole, who Ganduje subsequently identified with in his time of travails.
Speaking for the first time on the incident, Ganduje in an interview on BBC Hausa Service programme, A Fada A Cika upon a question from a listener, Kabiru Sa'idu Dakata on what he was doing to end corruption, Ganduje referred to the alleged dollar incident saying that nothing like that ever happened as he vowed to deal with those behind the incident.
"We will deal with those behind the fake videos aimed at tarnishing my image. No doubt the video is fake and we are on an underground plans and investigation which we will not reveal. But I assure you the video is fake and those behind it will be put to shame,"Ganduje said of the dollars video.
"It is a lie and nothing of that nature ever happened. It was just a set up plan to stop me from contesting election and I have contested, they wanted to stop me from winning election and I have won. But that is not the big issue, the big one is we will deal with them."
"Even your picture can be tempered with to show you doing something with your hand or head and you know it's possible. People always tend to believe falsehood," the governor added on the incident that is unarguably was one of the most trying times for him as a politician.