Uzodimma Recovers Government House Buildings Taken Over By Okorocha Officials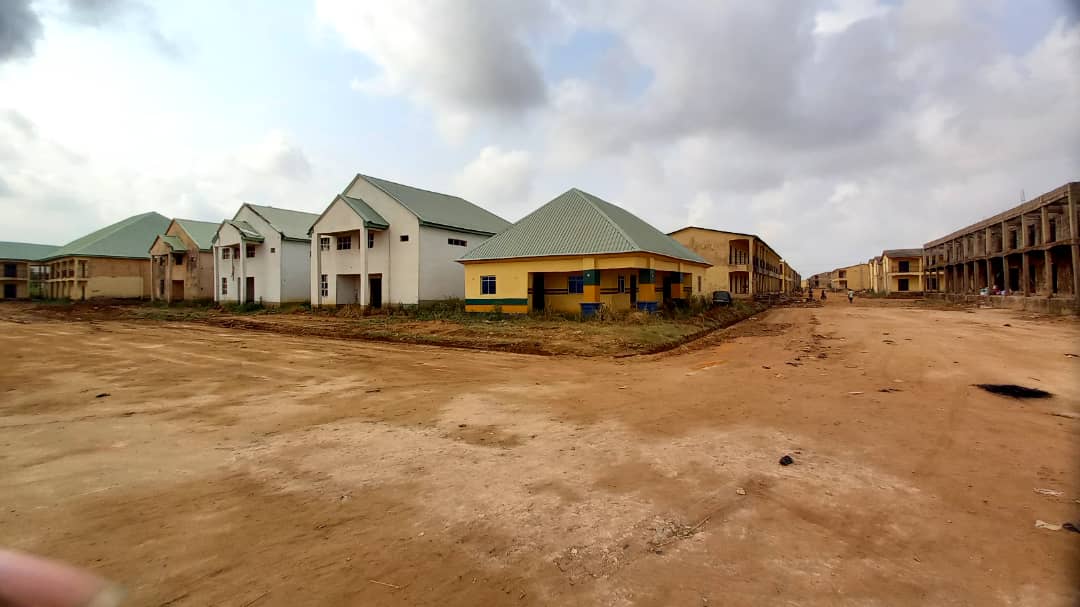 The Hope Uzodimma administration in Imo State on Friday announced the recovery of a set of buildings attached to the Government House allegedly taken over for private use during the Rochas Okorocha administration.
A statement by the Uzodimma media team said the eight houses were part of the Government House special project that had been converted for private use during the Okorocha administration.
The recovery the administration said follows the recovery of 50 plots earmarked by the Okorocha government for his sister.
The statement said:
"Over the weeks, Gov. Hope Uzodimma has shown he is serious about the recovery agenda by getting back the Eastern Palm University, now Kingsley Ozumba Mbadiwe University, Ideato South, Royal Spring Palm Hotel and just recently, the revocation of about 50 plots of land illegally allocated by former Governor Rochas Okorocha to his sister. This means governance at its best and it takes a man who loves his people to venture into this kind of mission that is result oriented.
"It is shocking and thought provoking that while we think we have Recovered it all, shocking revelations are propping up as to some of the looted government properties that has been coveted into private use by the Okorocha family and friends. This no doubt explains to us the height of wickedness of the man who once paraded himself as a messiah while merely a wolf in sheep's clothing.
"Today, the shared prosperity Government of Gov. Hope Uzodimma has unraveled 8 buildings, including storey buildings and bungalow which happens to be part of the government house special projects under Rochas Okorocha administration, but now walled off and converted to private use.
"We are happy that we have taken what is rightly ours and belonging to the people and the man Gov. Hope Uzodimma will not rest on this one as we are very much sure and in the know of all properties belonging to the state that are now in the wrong hands and one by one we shall recover them through the help of God and the people."