Rivers Commissioner Sacked While Holding Press Conference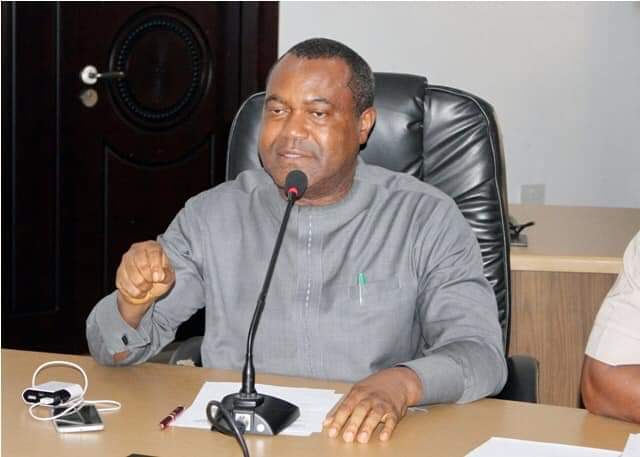 Dr. Igbiks Tamuno was sacked as the Rivers State Commissioner for environment while presiding over a press conference on Tuesday on the orders of Governor Nyesom Wike.
A terse statement issued by the governor's spokesman, Mr. Kelvin Ebiri made available to GreenWhiteGreen GWG, did not disclose any reason for the sack of the pharmacist from the cabinet.
He said:
"Rivers State Governor, Nyesom Ezenwo Wike has sacked the State Commissioner for Environment, Dr Igbiks Tamuno.
"The Governor directed the sacked Commissioner to submit all Government Documents and Property in his possession to the Permanent Secretary of the Ministry of Environment."
 GreenWhiteGreen GWG gathered that Dr. Tamuno was presiding over a press conference on soot management in Port-Harcourt at the time he received the news and hurriedly excused himself telling the permanent secretary to take over the function.