Law Enforcement Officers In Lagos To Use Body Camera – Sanwo-Olu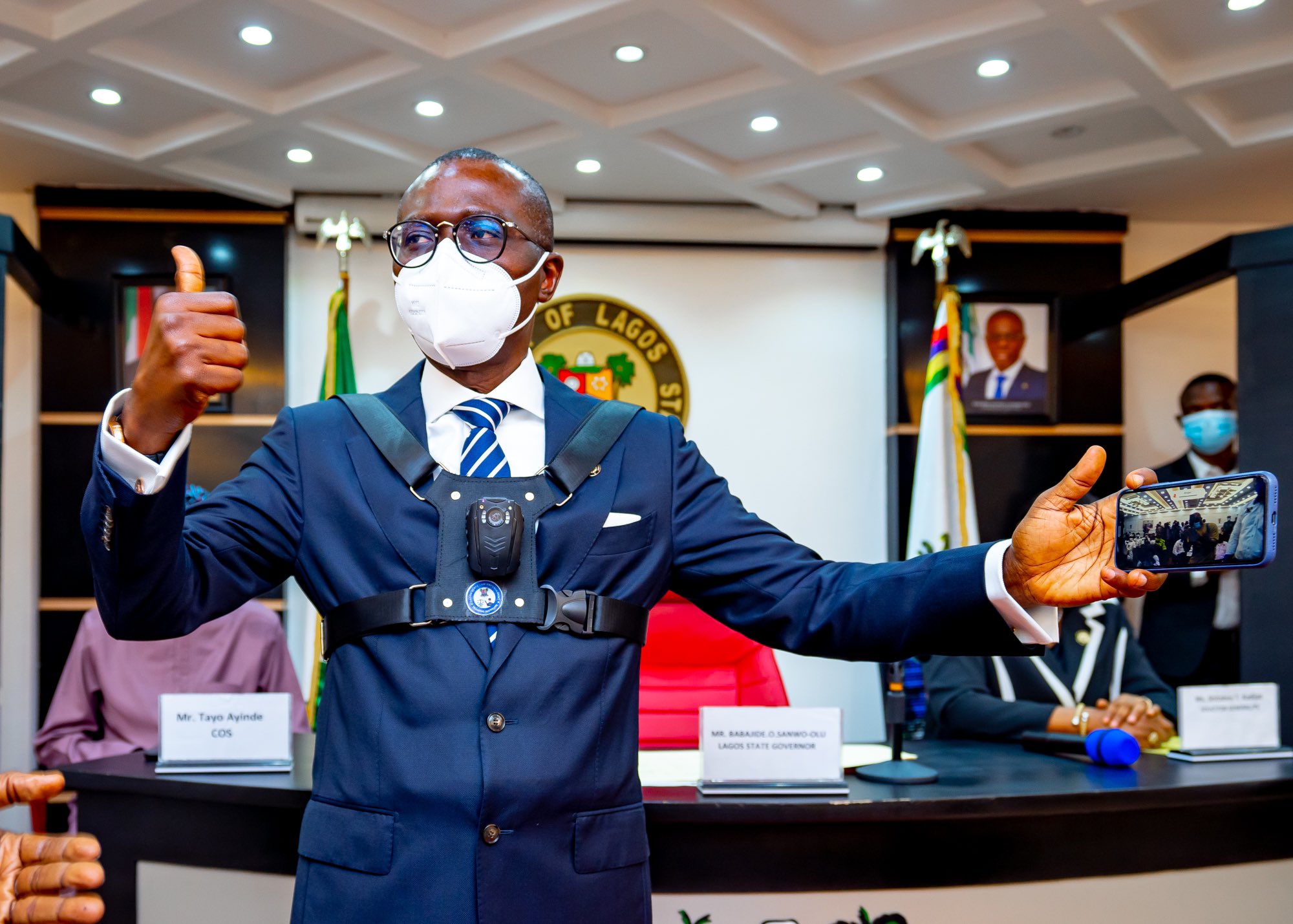 The Governor of Lagos State, Babajide Sanwo-Olu, has said that law enforcement officers in the state will now make use of body camera while discharging their duties.
Sanwo-Olu announced the rollout of the plan on Tuesday at the Banquet Hall, Lagos House, Alausa, Ikeja.
Present at the event is the Head, Law Enforcement Training Institute, Prince Ifalade Oyekan, and officers of the state's law enforcement outfits.
The officers will be trained by the LETI.
Photos and video from the event were shared on social media by the Senior Special Assistant (SSA) to the Governor of Lagos State on New Media, Jubril A. Gawat.
"FLASH: Governor of Lagos State, Mr @jidesanwoolu today rolls out the plan to train Lagos State Law Enforcement Agents on the use of Body Worn Cameras under the Lagos State Law Enforcement Training Institute (LETI)," Jubril tweeted.
FLASH: Governor of Lagos State, Mr @jidesanwoolu today rolls out the plan to train Lagos State Law Enforcement Agents on the use of Body Worn Cameras under the Lagos State Law Enforcement Training Institute (LEITI). #ForAGreaterLagos @gbenga_omo @gboyegaakosile @Riddwane pic.twitter.com/pFjMnKVvs7

— Jubril A. Gawat (@Mr_JAGs) March 31, 2021