Nwankpo Shows Muscle, Distributes 30 Sienna Vehicles To Campaign Team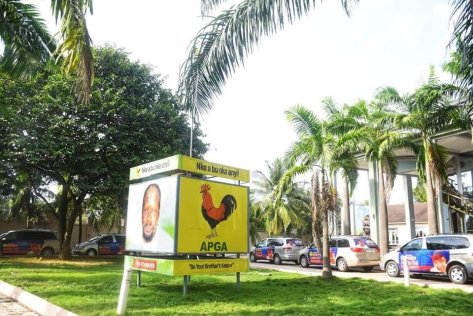 All Progressives Grand Alliance, APGA aspirant in the Anambra State election, Nze Akachukwu Nwankpo has signposted his determination for the party ticket with the mobilization of his campaign with 30 Toyota Sienna vehicles.
The vehicles were handed out on Wednesday at his Okija, Ihiala country home through the campaign's Director of Media/Publicity & Strategy Dr. Harris Chuma-Odili.
Dr. Nwankpo is pitched in the battle for the APGA ticket against Prof. Chukwuma Soludo and Rep. Chukwuma Umeoji as his main rivals.
Speaking on his motivation for the gesture, Nwankpo said it was meant to reward the diligence of the campaign operatives who he said he had been a delight to work with.
He also pledged to improve the welfare of campaign hands at all levels.
Nwankpo was quick to deny that the donation of the vehicles was not immaterial to the outcome of the party primaries which he nevertheless said was within his purview to win.
He said: "Timing is key in politics and the time at hand is to work for APGA's victory. I am very much focused on that for now. Like we do say in politics, when the time comes for that, we will cross the bridge but for now campaigning for APGA victory at all levels is my agenda."
"APGA is our party and victory must be collectively sought. I am only contributing my quota for a cause I strongly believe is for the interest of Ndi Anambra," he added.
Nwankpo only recently launched an empowerment programme, that would see him spending a total of 40 million naira for 800 women in his Ihiala LGA, with a view to promoting micro investments.
Dr. Chuma thanked Nwankpo for the gesture, promising not to relent in the ongoing media campaign and mobilization exercise towards ensuring his landslide victory at the impending APGA primary election.