BBNaija Tacha To Earn N38 Million For Appearing On MTV Reality Show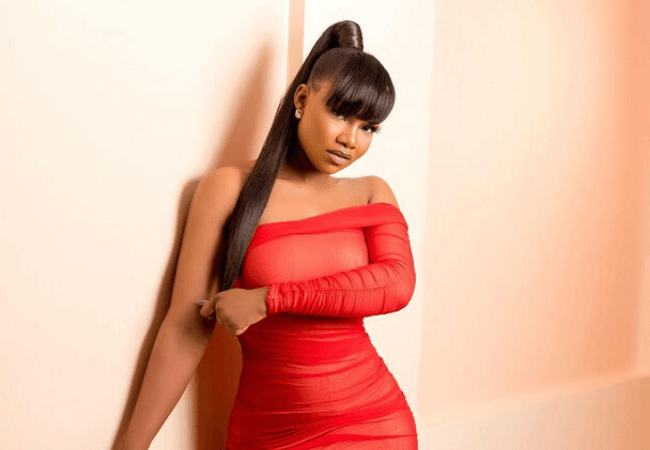 Big Brother Naija participant, Natacha Akide known as Tacha is set to appear on an international reality show, known as "The Challenge", with a weekly earning of N480,000 and N38 million extra for participation even without emerging the winner.
It was gathered that The Challenge is a reality competition sponsored by MTV, and it is currently on its 36th season.
According to information released by a spoiler of the show, @GamerVev on Twitter, Tacha is enrolled as a Rookie on the show, a rank for beginners that comes with a weekly earning of $1,000 (N480,000) and $80,000 (N38,000,000) for participation.
Meanwhile, Tacha is yet to confirm the good news on any of her social media platforms or mainstream media.
The only message spotted on her Twitter account is her reaction to the job seeker, Iniubong Umoren who was brutally raped and murdered last week. In her post, Tacha prayed to God to give the deceased a lasting place in His bosom.
Her post reads;
PROTECT our GIRL CHILD! Where is it ever safe in this country Nigeria, where? May God have mercy. May your soul find rest Ini, the system failed you, we will fight till you get justice. Rest on Angel.
The post stirred emotions in some Nigerians who reacted accordingly;
@Kelvyclassic101 – Hypocrites and wicked yeyebrities all over Nigeria, when the poor gal was alive tweeting and searching for job I guess y'all ignored because she is a no body but now she fell into the wrong hands everyone is out shouting and ranting as if its gonna wake her up.
@GiftIgbru – We need to protect our girl child n teach our male child moral's, teaching them to stay away from all this evil act. At this point both girl child n boy child need protection. Rest in peace inn
WHY I LOVE TACHA
TACHA TITANS APP
@koko_razi – All she wanted was a job to cater for her needs….they lure her in using job interview…raped and murdered her (all happened because she needed a job, JUST JOB) this country is turning to hell.
@Jollistickz – When I opened twitter last year June,what I saw first on the trend table was Justice for Uwa,Barakat,Yangi the rapist. Excatly 11 month after we lost these girls. History repeated itself again. Now we have lost iniobong to a rapist a year later. This just break my heart.