Attahiru Embarks On Final Journey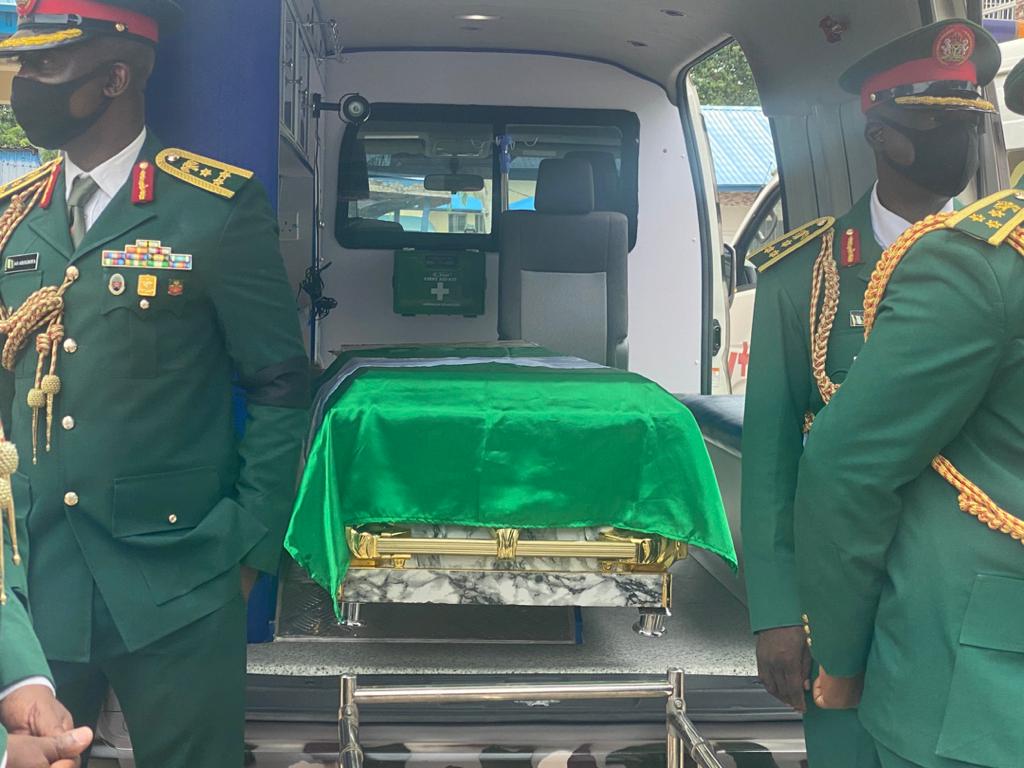 The late chief of army staff, Lt. Gen. Ibrahim Attahiru has undertaken his final journey following a funeral service at the National Mosque.
The service was a somber affair witnessed by some of the nation's leading political and military leaders.
Following the service, the chief imam of the National Mosque said that death was a final affair for everyone saying that it was inescapable. According to him, no matter how highly one is placed and could go to London or America to find medical treatment, death could also catch up with anyone anywhere as he urged Nigerians to live a life of sobriety and purposefulness.  
Following the funeral service, the body of the deceased Chief of Army Staff alongside the bodies of other deceased Muslim officers were driven in a final journey to the National Cemetery where the burial is currently ongoing.
Lt. Gen. Attahiru died in a plane crash in Kaduna alongside 10 others who were in the aircraft that departed from Abuja.
Attahiru was appointed the Chief of Army Staff on Jnauary 26, 2021.