BREAKING: Sunday Igboho Cancels Lagos Yoruba Nation Rally After Soldiers Attack On Residence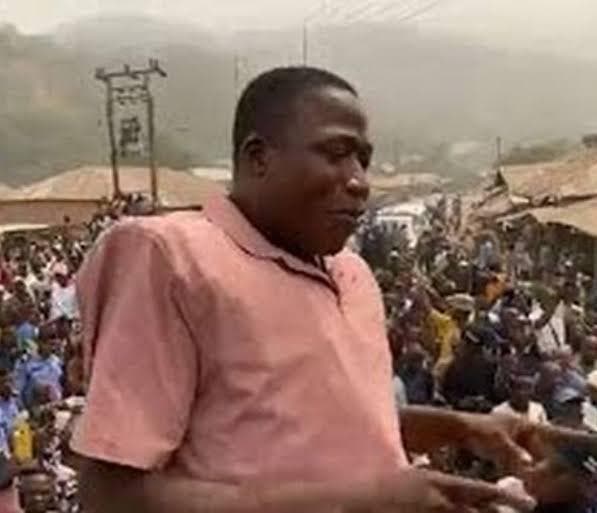 Yoruba Nation activist, Sunday Adeyemo better known as Sunday Igboho, has announced the suspension of Yoruba Nation rally in Lagos.
The mega rally was scheduled for Saturday, July 3rd.
The self-styled freedom fighter has held rallies in every South-West state but Lagos.
The rallies are part of his effort to raise awareness and enlighten the Yoruba people of the motive behind the Oduduwa nation movement and the significance of a sovereign Yoruba nation
READ ALSO: Sunday Igboho: Two Killed, Wife Abducted As French Speaking Gunmen Raid Residence (Video)
However, Igboho in an interview with BBC News Pidgin on Thursday, disclosed the rally in Lagos has been suspended.
Igboho said this hours after his house in Ibadan, Oyo State, was attacked by gunmen who reportedly killed two persons and abducted his wife.
He explained that he took the decision to cancel the Lagos rally because of safety and security issues.
Igboho has been on the forefront of the demand for a sovereign Yoruba nation, his agitation has put him on a collision course with the federal government who has been unrelenting and aggressive in putting out the smouldering embers of secession.