How to Register Your Company With Nigeria CAC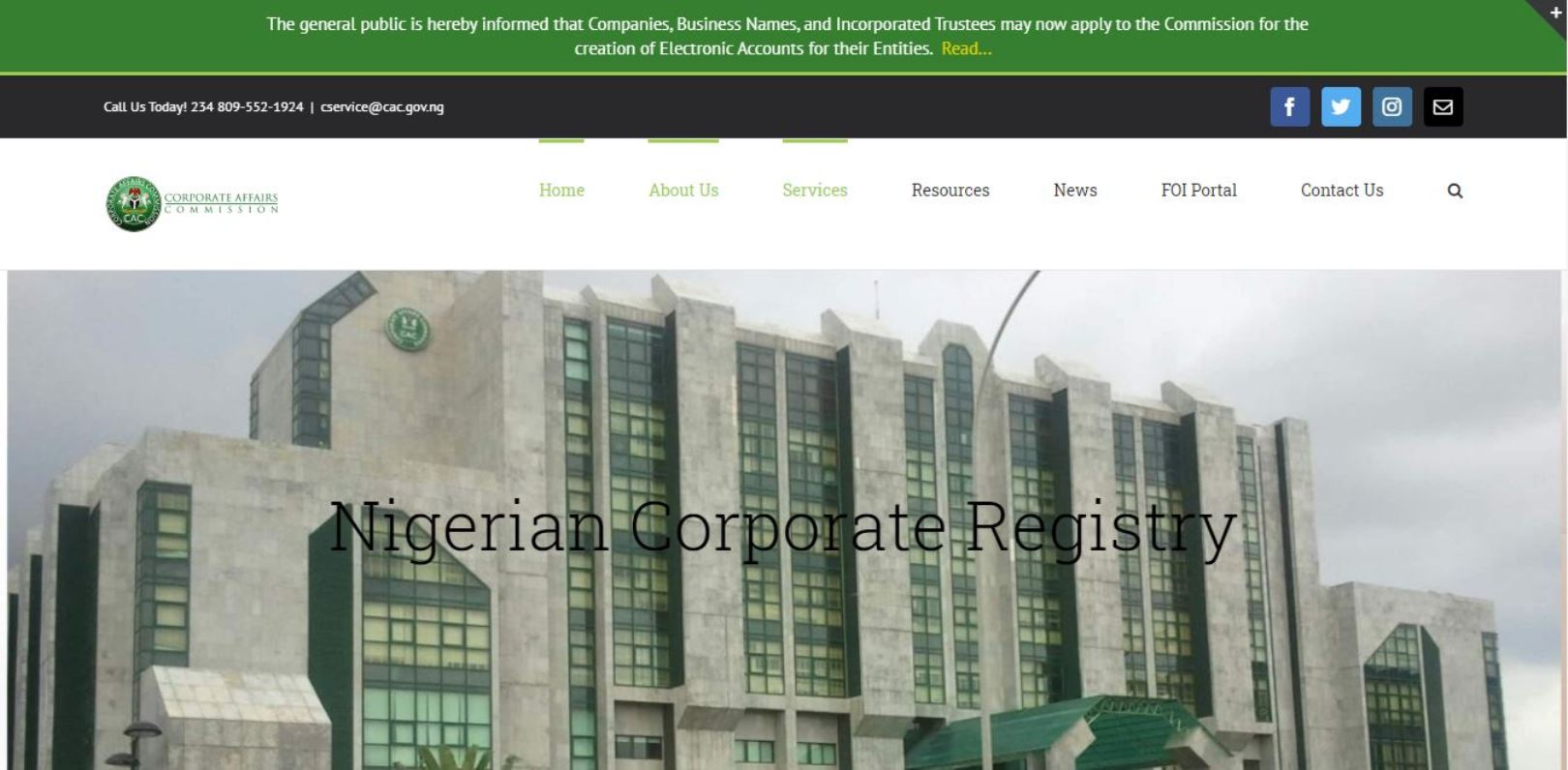 To convince clients that your business is legit, one of the best ways to do it is by registering with the Nigeria Corporate Affairs Commission (CAC).
The Commission however has made it easier for anybody to do this via its portal. So, no need of consulting anybody except you prefer to.
The CAC portal has also been updated to reflect the changes in the Companies and Allied Matters Act (CAMA) 2020.
Before you start your registration, it is important you know that there are two major types of registration on the portal:
Business Name Registration
Company Registration
The business name registration requires fewer formalities and it is also cheaper to process. However, for company registration, you may need to present some legal documents.
If you are operating a small business, you may consider the business name registration. It allows you to operate numerous businesses under the same name. And you can always upgrade later to a company.
Steps to register your business name or company in Nigeria:
Check for Name Availability
Visit the CAC portal. Locate the Public Search button. Search for your preferred name to see if there is any company using the name or similar name.
Create Account
If confirmed there is no company with such a name, create an account on the portal using your email address, preferred Username, and Password.
Submit Name for Reservation
The Commission needs to confirm the name is indeed not in use. A small amount is charged. At the time of writing, the Commission charges N500 but there will be some additional charge by Remita, the official payment gateway for the Commission.
During the application for this name availability, indicate if the name would be for registration of business name or company.
Complete Registration with Availability Code
If the name is available, the Commission will send you a mail usually within 24 hours containing an availability code to use in commencing your registration. It is not mandated you complete the registration immediately, but make sure it is done within 3 months after approval.
After registration approval, you will get a Registration Code starting with "RC" which you can proudly display on your business documents.