Real Reason Ayade, Umahi Joined APC – Ortom
Says He Was Also Approached To Defect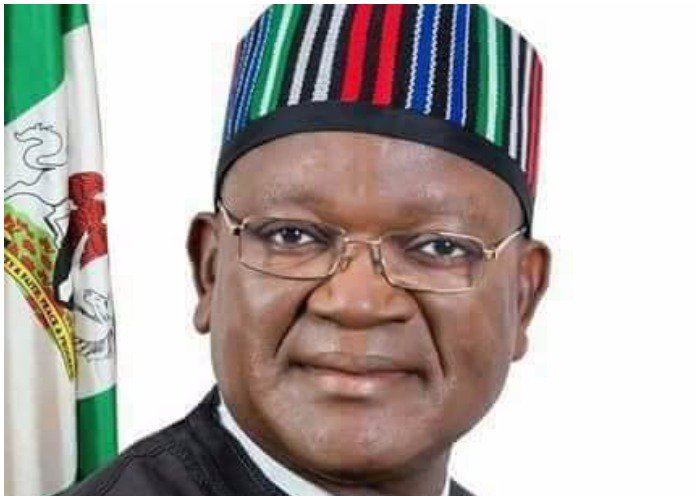 Governor Samuel Ortom of Benue State has traced the defection of governors elected on the platform of the Peoples Democratic Party, PDP to the All Progressives Congress, APC to the fear of prosecution after leaving office. Governor Ortom who said that he was also approached by APC agents to defect to enjoy protection said that he stoutly rebuffed them and dared them to do their worst.
He spoke against the background of the defection of three PDP governors, Ben Ayade, Cross River, Bello Matawalle, Zamfara and Dave Umahi, Ebonyi to the APC.
Chiding the APC of using the powers of prosecution to haunt the opposition, Governor Ortom in an interview with Sun said that he was also approached by the APC to defect but that he stoutly rejected them.
He said:
"You know in politics as defined by one of our greatest philosophers in our time, that politics is a game of interest; no permanent enemy, no permanent friend. People are free to defect to any political party for whatever reason that they find expedient. I was in PDP when things did not go down well with me, I defected to APC and I won election in 2015 and several other people were carried on my back as a result of my defecting to APC and they won.
"In 2017, when things did not go well and I was defending my people and some people felt that I should not defend my own people, I defected back to PDP and also won election. So I have no issue with those defecting here and there. But the only challenge is that, let those people come clean because you heard the former National Chairman of APC say that when you defect to APC, you will become a saint; even if you are a devil, you will become a saint.
Continuing, Governor Ortom said:
"And so people who have mismanaged themselves and mismanaged public property are afraid. And that's the instrument that the Federal Government is using on our people. They came to me and I said no, I have no skeleton. Let them bring it out. If you don't do well, I will take you to court and we dig it out there."
Send Us A Press Statement Advertise With Us Contact Us