Why Ojougboh Should Submit To Omo-Agege – Ofume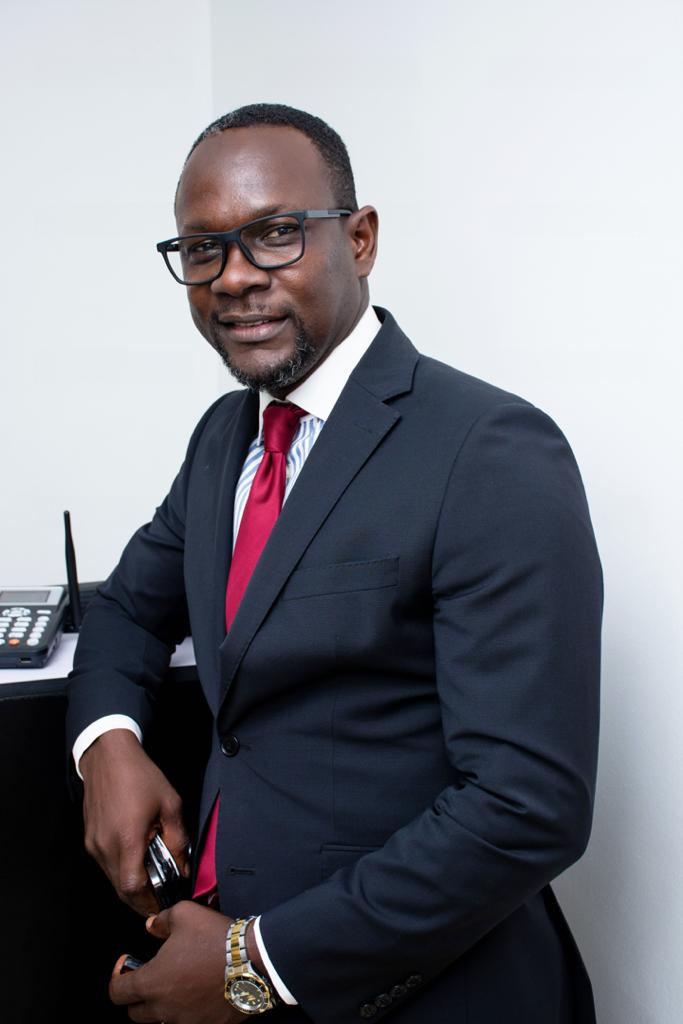 Supporters of Dr. Cairo Ojougboh have been urged to advise him to submit to the leadership of Senator Ovie Omo-Agege as leader of the All Progressives Congress, APC saying that his recent actions do not speak well for the party.
APC chieftain in Ika South Federal Constituency, Barrister Festus Ofume made the submission in an interview saying that the emergence of Ojougboh as the leader of the college of leaders of the APC in Delta State and as maximum leader of the APC in Ika Federal Constituency were illogical.
He also dismissed insinuations by Ojougboh about a mace snatcher not becoming governor of Delta State saying that the former member of the House of Representatives was not speaking the mind of party members in Ika Federal Constituency.
 GreenWhiteGreen GWG reports that Dr. Ojougboh was recently proclaimed as the leader of the College of Leaders of the APC at a meeting of party stalwarts from Delta North in Kwale. However, that meeting has been described as illegal by the party leadership.
Responding to the development, Barrister Ofume, a former state chairman of the Young Democratic Party, YDP, and the party's 2019 governorship candidate before his defection to the APC said:
"I was surprised when I heard the news from the media that Hon Dr Cairo Ojougboh was declared the maximum leader of APC in Ika Federal Constituency. I have been asking our party leaders and executives both at the Federal and State about that position and nobody seems to know where that is coming from.
"The position is alien to the APC leadership at all levels. The truth is that in APC we are process oriented people and we respect hierarchy. Hon Dr Cairo Ojougboh was at the House of Representatives to represent Ika Federal Constituency and as an APC member we accord him that respect.
"The party also have recognized other leaders like Barr Felix Morka, Hon Doris Uboh, Hon Hilary Ibude, Hon Kingsley Noye Philips, among others. For instance, Barr. Felix Morka (Chief Servant) is a pioneer leader of APC and back bone of the party in Ika South.
"So, to hear that some group persons under the disguise of APC came together and declare Hon Dr Cairo Ojougboh as the maximum leader of APC in Ika Federal Constituency is the highest level of rascality. I asked where did that idea come from?. To me it's an overzealousness and it should not be. However, everybody is free to say what he or she wants to say, but, all we know is that in the APC Constitution there is no provision for a maximum leader.
Expressing disappointment with Ojougboh's assertions against Omo-Agege, he said:
"I'm very disappointed in the manner and approach of Cairo Ojougboh. We expected a leader of his status to be able to address matters based on issues and be very objective in his political utterances.
"In trying to score points, we must not be negatively destructive. If Cairo Ojougboh wants to assert and assume leadership in Ika South and Delta North, he should show his report card of previous leadership to the people and let the followers decide on whether or not he has merited their loyalty. The time of sentiment has passed.
"So if a stranger provide a fatherly care and love to me, he is my father irrespective of where he comes from. As I have earlier stated, APC is made up of peace loving people who believe in due process.  Senator Omo Agege is number five person in the leadership hierarchy of Nigeria and number one in Delta State as far as APC is concerned.
"Therefore, anyone fighting Omo Agege either in Delta State or in South South does not understand leadership procedures. APC has not done her party primary for 2023 election and I wondered why people are thinking Omo Agege is the governorship flag bearer of our party in the state. If Ojougboh, Ogboru or Ochei are interested in the governorship seat in 2023 they should talk to Deltans on their selling points and stop fighting Omo Agege.
"My advice to Ojougboh and his followers is that they should be dealing with issues and not persons. They should stop being personal in party politics. It might interest you to know that I from the same Ward with Ojougboh and from family basis, he is my father but, I must call a spade a spade. Even if he is my father, Ojougboh has erred. His followers should advise him. If tomorrow he becomes vice president of Nigeria we will all respect and support him based on the position which is clearly what the Senator is enjoying.. Today, Omo Agege is the Deputy President of the Nigerian Senate, it is normal to give him the due respect and support his vision for the party in Delta State. It is the right way to go."