Nigeria Ranks 6th From Bottom On Human Capital Index — World Bank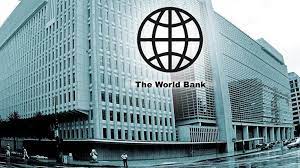 The World Bank has designated Nigeria sixth from bottom in terms of human capital index.
This was disclosed by the World Bank country director, Shubham Chaudhuri, on Monday during a panel session at a public sector webinar organised by the Lagos Business School (LBS).
Speaking during the webinar themed, 'Nigeria in Challenging Times; Imperatives for a Cohesive National Development Agenda', Chaudhuri noted Nigeria is a country with "tremendous potential".
"If you look at the synopsis for this panel, it suggests that Nigeria is at a critical juncture – almost at the moment of crisis," Chaudhuri said.
"Despite all of that, Nigeria is still the largest economy in Africa. So, just think about the potential that Nigeria has because of its natural resources, but more than that, because of its dynamism and all of its population. Nigerians are more entrepreneurial by nature.
"So, obviously, there is a huge agenda in terms of investing in human capital. Nigeria spends more on premium motor spirit ( PMS) subsidy than it does on primary healthcare in a year, and we know who the PMS subsidy is benefitting.
"On this, Nigeria at the moment ranks sixth from the bottom in terms of the human capital index that we produce every year," he added.
"So, domestic revenue mobilisation is huge. And then the third is enabling the space for private investment. You have to fix the power problem. Power is like the oxygen of an economy. In Nigeria, the private sector is struggling to breathe."
Also speaking during the Webinar, the minister of finance, budget and national planning, Zainab Ahmed, noted the country's revenue situation as very weak.
She said the government is concerned about the issues of insecurity, poverty and unemployment in the country.
"But there is also one issue, and that is the lack of revenue to be able to do as much as we want. But maybe we would be able to do if we all realise that the revenue situation in the economy is very weak. It is fragile," Ahmed explained.
"Whatever we can get, maybe there is a way we can come together to make sure that we are able to reprioritise what we spend this money so that we can then meet our national priorities."
Send Us A Press Statement Advertise With Us Contact Us