Sir Emeka Offor Foundation: A Legacy In Good Works  
By Ebuka Onochie Obi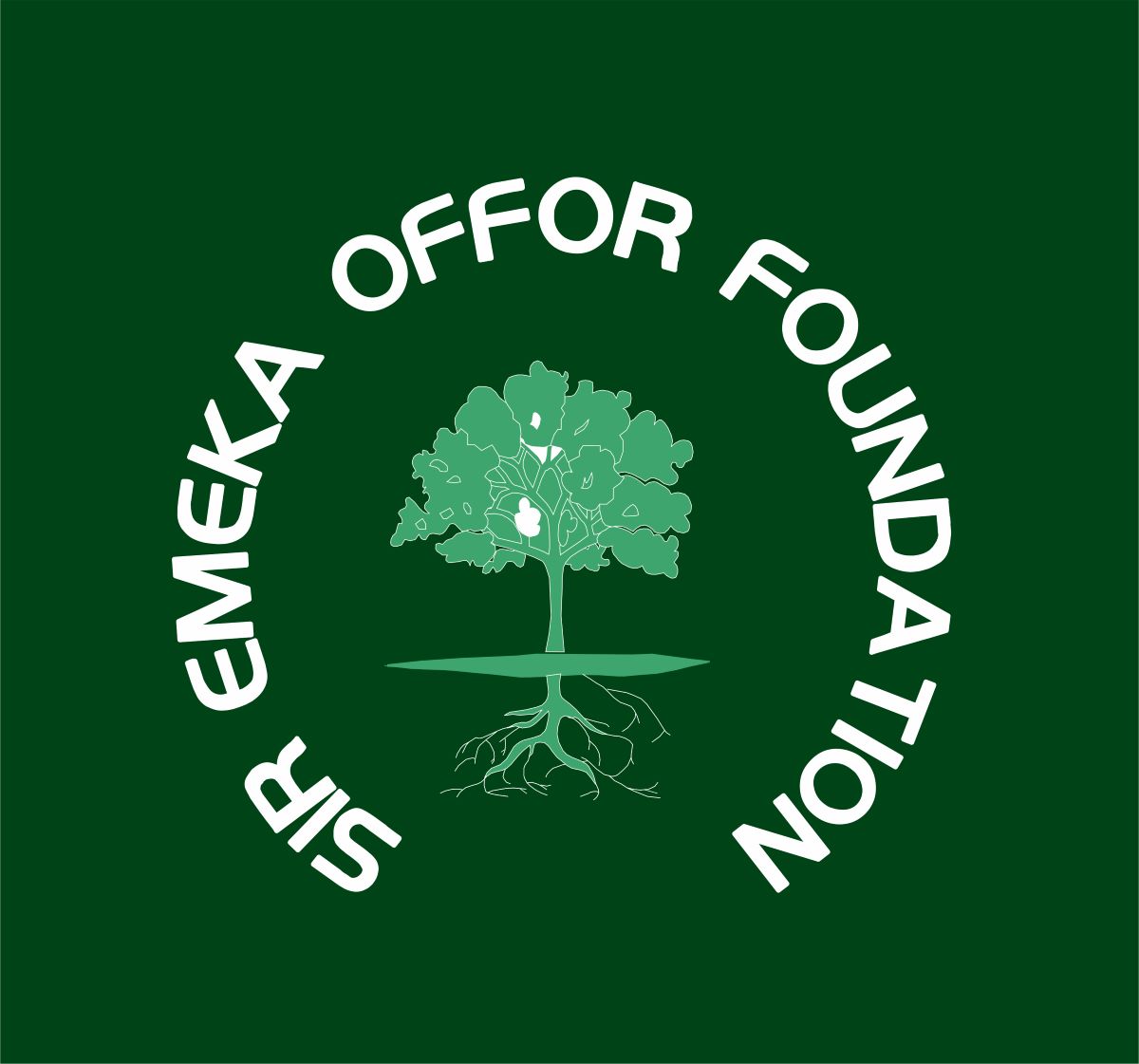 Sir Emeka Offor Foundation (SEOF) has remained steadfast to the purpose of its creation since inception to date. It was created to take the disadvantaged in society to the point of self-reliance as well as carry out interventions in critical sectors of society. The Foundation actually started in the early 90s but was formally registered under the Companies and Allied Matters Act in 2006 with three main broad areas of operation, Health, Education, and Empowerment.
Each of these tripod areas of operation receives the same level of intense attention and commitment, producing staggering results causing a domino effect and positively impacting different areas of the society.  
SEOF has a health program that has covered an enviable mileage worthy of both commendation and emulation. In 2020, the world was suddenly faced with a highly infectious novel coronavirus – Covid-19, causing shortages of everything especially essential medical equipment and supplies.
SEOF opened its warehouse in Oraifite, Anambra State, stocked with much-needed medical equipment and supplies to hospitals across the six geopolitical zones of Nigeria.
Twenty-six hospitals cutting across secondary and tertiary health institutions all got one 40ft container filled with essential medical equipment and supplies as well as medicines and medicaments. These health institutions included University of Nigeria Teaching Hospital (UNTH-Enugu), University of Ilorin Teaching Hospital Ilorin, University of Maiduguri Teaching Hospital Borno state, Nnamdi Azikiwe University Teaching Hospital Nnewi – Anambra State, Chukwuemeka Odumegwu Ojukwu University Teaching Hospital, Awka – Anambra state, Ahmadu Bello University Teaching Hospital, Zaria – Kaduna State, Olabisi Onabanjo University Teaching Hospital, Sagamu – Ogun State, University of Jos Teaching Hospital, Jos – Plateau State. Others are Alex Ekwueme Federal University Teaching Hospital Abakaliki – Ebonyi State, Lagos University Teaching Hospital (LUTH), Lagos, University of Port-Harcourt Teaching Hospital, Rivers State, and Barau Dikko Teaching Hospital, Kaduna State. Other hospitals included National Orthopedic Enugu, Leko Abdurtahman Hospital Katsina, Central Hospital Benin, Yusuf Dantsoho Memorial Hospital Kaduna, Muhammadu Buhari Police Hospital, Abuja and General Hospital Biu – Borno State. Some of the Federal Medical Center across the country that benefitted included FMCs in Yanegoa, Jalingo, Yola, Katsina, Umuahia and Owerri.
Kebbi State Medical Centre Kalgo and the State Specialist Hospital, Gombe also got their own container supplies. Some of these hospitals also got 100 units of hospital bed sets with the exception of Muhammadu Buhari Police Hospital, Abuja that got 50 units. The Nigerian Army Medical Corps and Nigeria Police Force also got one 40ft container each. The millions of dollars' worth of medical equipment, medicines and medicaments distributed by SEOF did help the country during and after Covid-19 lockdown for the treatment of different patients admitted in these health institutions.    
Sir Dr. Emeka Offor as the Rotary International Polio Ambassador to Nigeria has donated over $4.2 million to Rotary International for various purposes; chief among which was toward the eradication of Wild Polio Virus.
His donation contributed hugely to the eradication of wild polio virus from the African region, freeing our children from the dangers associated with Poliomyelitis. Sir Emeka Offor Foundation did not only make donations; the Foundation participated through the process of advocacy and sensitization, logistics and immunizations processes. The Foundation recently handed over a convention hall to Rotary district 9125 in Abuja.
The Sir Dr. Emeka Offor Rotary Hall was built with the capacity to sit about 1,500 people and also providing office space accommodation. The Foundation spent tens of millions to erect this state of the art edifice worthy of the organization and the purpose they serve. SEOF, over the years through its partnership with Books For Africa (BFA) has distributed quality books and other educational materials worth over $30 million USD to different tertiary institutions in 19 African countries including Nigeria. Sir Emeka Offor Foundation donated 250 thousand dollars to Rotary International for the establishment of peace center at Makerere University, Uganda. The purpose of the peace center is to identify, train and equip young men and women of noble character as experts in resolving strife wherever it exists and foster peace and progress in Africa.
The Foundation under its education program has renovated and equipped different libraries across the nation and has many students graduated under its scholarship program as well.
Under the empowerment program of the Foundation, SEOF has given over 2,000 widows the leverage they need to become self-sufficient and live their lives meaningfully. Sir Emeka Offor Foundation established a corporative society and a microfinance savings and loans bank for the widows, empowering them to grow their businesses in other to cater for their needs.
SEOF provides 50kg of rice thrice in a year to each of the widows to augment their food security. The Foundation also runs a free health clinic where the widows and other indigent members of the community get their primary healthcare support on weekly basis.
Through skill acquisition program of the Foundation, many families today are living very much above poverty line, paying their bills and beating economic inflation which has drawn other millions of Nigerians into poverty. SEOF's societal impact cannot be quantified as it has touched lives and made society better in both specific and non-specific ways. Sir Emeka Offor Foundation is one foundation with true penetrative impact cutting across not only Nigeria but Africa at large and others should follow in their footsteps.
Ebuka Onochie Obi   Writes from Abuja