BBNaija: Whitemoney Emerges Head of House As Cross, 4 Others Up For Eviction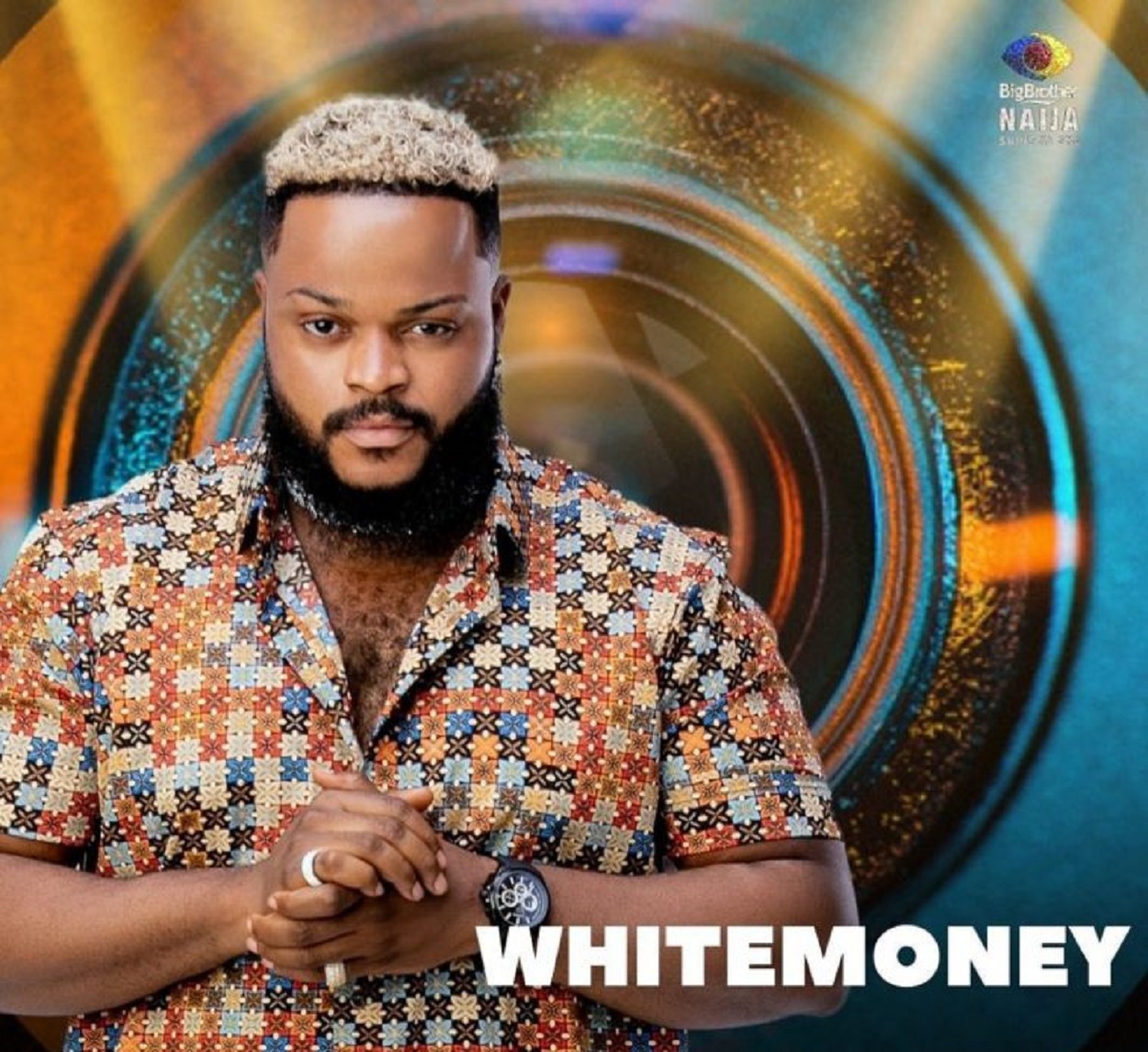 Whitemoney, one of the housemates of the television reality show, Big Brother Naija, Season 6 has emerged the Head of House for the week.
This was announced by Biggie, the coordinator of the show on Monday, after the completion of the head of house challenge.
Whitemoney, who had won for himself N250 abeg and 200BB token, picked Queen as the deputy head of house for the week as they will share the head of house lounge together.
The first runner up for the head of house challenge was Nini, who was initially put up for possible eviction by other housemates, but got the veto power which she utilised to save herself and replace with Cross.
So, the housemates up for possible eviction are; Angel, Yousef, Emmanuel, Saskay and Cross.
The television reality show which commenced on July 24 currently has 11 housemates; Nini, Cross, Saga, Liquorose, Saskay, Emmanuel, Yousef, Whitemoney, Angel, Queen and Pere.
Meanwhile, Angel has been lambasted by some Nigerians on social media after she showcased her private parts to other housemates.
She did the act before Queen and Whitemoney in the early hours of Monday.
When Angel raised up her clothes to reveal her private part, surprised Queen said, " Close your 'this thing' Angel. Why are you opening it for everybody to see?"
Whitemoney said, "Angel is a marketer. She's doing her duty."
Angel did not listen to their talk as she kept on pulling up her shirt and smiling. She then said, "Did you see anybody here?"
Following the display by Angel, fans of the show on Nairaland forum lambasted the housemate.
See comments below:
Jerryherd: I blame Angels father…. That girl is so spoilt and he keeps defending her, even at 21 she's not matured for the show. But some father's can sell their daughter for any price.
techwaya: This girl just they overdo ahhh, last time she was giving Yousef virtual cowgirl style…..hmmmm
Nobody: If they CLOSE this stupid show, will the world END?will the viewers die?If they stop moving it's threads to the Front-Page, will Nairaland perish?
dyfaze: Lol.. Mumu everywhere!.. Àbí Olosho NaijaThis Bbnaija thing is a total rubbish and wasting of financial resources.
TheWolfen: Fallen angelU exhibiting every traits Lucifer used to deceive eve. BUT not only bbn angel but also millions of others in the world like her…
setobaba: Useless strategy that could cost you a lot more than what the show can offerFoolShe's leaving next.
SimplyFacts:This girl has no dignity to protect at all. Her kinds are called 'ashana girls'. They lack respect & don't give a damn about others' opinions about their lifestyle. White Money said, "Angel is a marketer". Lobatan!