Ini Edo Mobilises Ekiti Women To Vote (Video)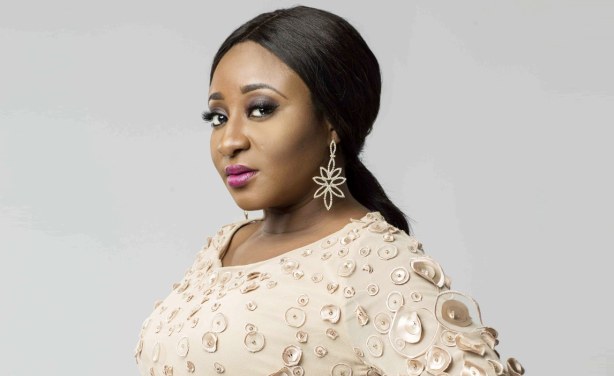 Veteran Nollywood actress, Ini Edo has called on women in Ekiti State to actively participate in the coming elections.
According to a clip she shared on her Instagram page, the screen diva who was seen wearing a Yoruba attire while mobilising a campaign spoke to women in the state about the power of their vote and the change a single vote can make, she also urged women to participate in elections and politics.
Ini Edo's sensitization was targeted at creating awareness to women on the rights they have to vote and also an effort to stop violence against women in politics as tagged 'VAWIP' in the video.
The actress also delivered a remarkable speech to drive home her point:.
The 40-year-old role interpreter echoed to the women of Ekiti that their vote symbolizes their voices and that it should be used to the fullest extent possible on election day.
"EKITI WOMEN, VOTING IS NOT ONLY YOUR RIGHT BUT YOUR POWER! YOUR POWER TO GET BETTER HOSPITALS, GOOD SCHOOLS FOR YOUR CHILDREN, AND GOOD ROADS.
"GO OUT IN MASS TO YOUR POLLING UNIT ON THE 18TH OF JUNE 2022 AND LET YOUR LEADERS HEAR YOU AS YOU VOTE FOR YOUR PREFERRED CANDIDATE. YOU CAN MAKE A CHANGE IF YOU VOTE. #EKITIDECIDES2022," Ini Edo said in mobilising Ekiti women to vote.
View this post on Instagram