Akwa Ibom 2023: How Udoedehe Is Cooking An Upset
By Etim Etim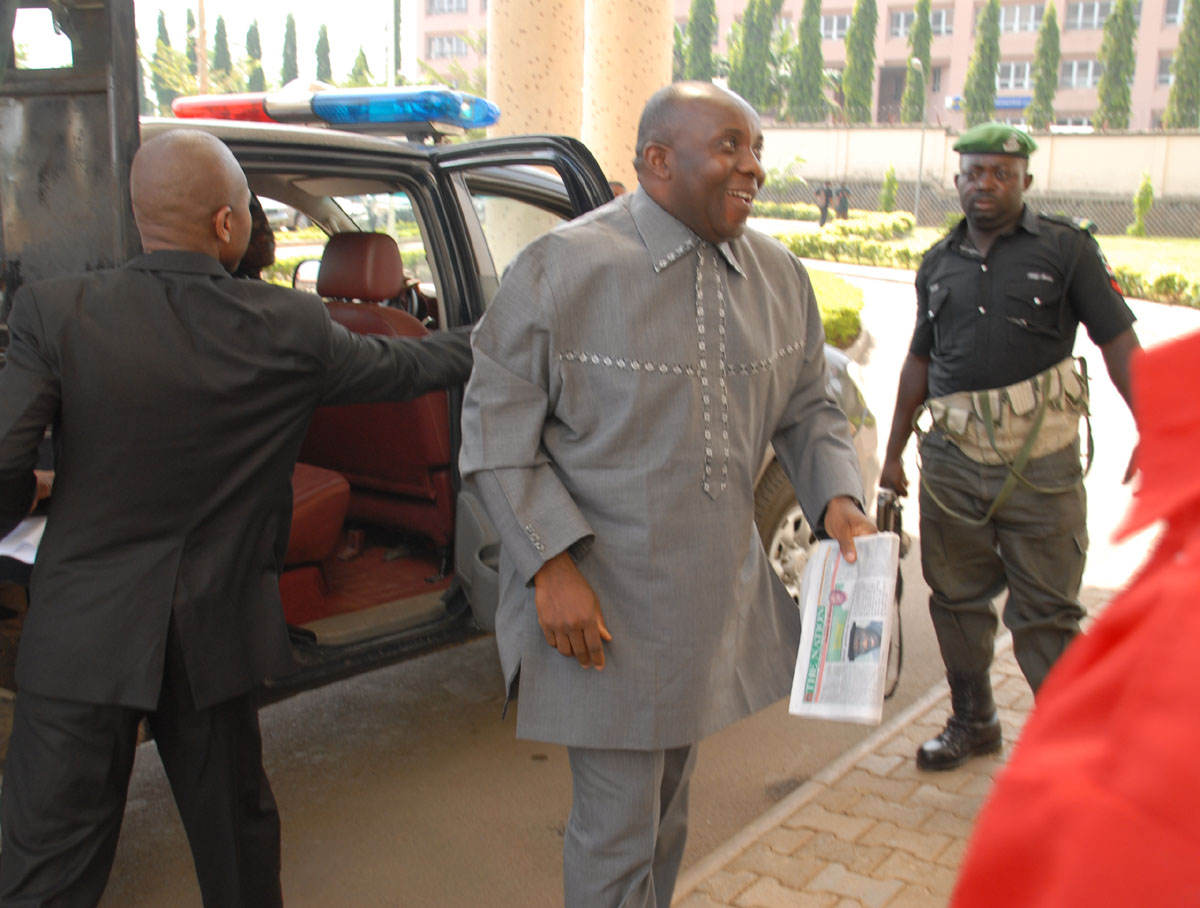 Etim Etim in this write up gives his perspective on the unfolding political permutations in Akwa Ibom State and posits that the New Nigerian Peoples Party, NNPP governorship candidate, Senator John James Akpan Udoedehe could be cooking an upset.
Although the announcement last week that APC in Akwa Ibom State has no governorship candidate for the 2023 elections was not much of a surprise, it has nonetheless further unsettled party members and rendered next year's race less predictable.
For now, the contest is a straight fight between Senator JJ Akpanudoedehe of NNPP and Mr. Umoh Eno of PDP. They will struggle for the support of the over 800,000 registered voters that would choose the next governor.
Senator Bassey Albert Akpan (OBA), a ranking PDP, member is expected to defect to YPP soon to fly its flag. But he may run into another legal challenge since he did not participate in YPP's primary ab initio.
Among the three contenders, Udoedehe is the only unencumbered one and he's moving quickly to take some territories before the others recover from their problems. Eno and OBA are facing serious legal hurdles; the former over the lingering issue of his party's ward congresses, and the later for accusations that arose when he was Commissioner for Finance.
In whatever way the cases are decided eventually, the two would have suffered severe brand erosion. The Udoedehe camp is hoping to attract some disgruntled and disaffected supporters from them.
For next year, Senator Udoedehe is banking on a combination of good luck and hard politicking to make a huge impact – bigger than his 2011 performance when he ran on ACN ticket for the Akwa Ibom governorship. He's actually optimistic that he would win the election next year.
That would be a huge upset never seen in Akwa Ibom before. So far, the 8,000 ward executives of APC in the state have joined him in NNPP, further weakening the party he helped to build.
These are local party leaders he put in place last year during the ward congresses. ''This is why I prefer to work with the 'talakawas' all the time. They are forever loyal'', he told this writer recently.
''In the next few months APC will be completely empty. The only people that would remain are the big men and women who live mostly in Uyo and they don't even go for elections'', he added. To further mobilize support for his new party and rally more supporters to register to vote, Udoedehe is embarking on a tour of the 10 federal constituencies of Akwa Ibom next week.
Last week, he received a major endorsement from an influential stakeholder in Eket, Hon. Samuel Atang. He was once the Chairman of Eket LGA renowned for building the Eket Stadium. He holds the title of Attah of Eket.
While Senator Udoedehe is hoping to grow his support base from his former party and PDP, YPP's OBA would take supporters mostly from PDP and APC. PDP, on the other hand, will spend time and resources trying to prevent desertions of its supporters, especially those that were opposed to the emergence of Umoh Eno.
For now, the 2023 governorship election in Akwa Ibom State is an open race.
Send Us A Press Statement Advertise With Us Contact Us
Send  Us A Press Statement  Advertise With Us  Contact Us
 For Nigerian News Visit GWG.NG