Intrigues, Rumours As Dickson's Men Battle For Dep-Gov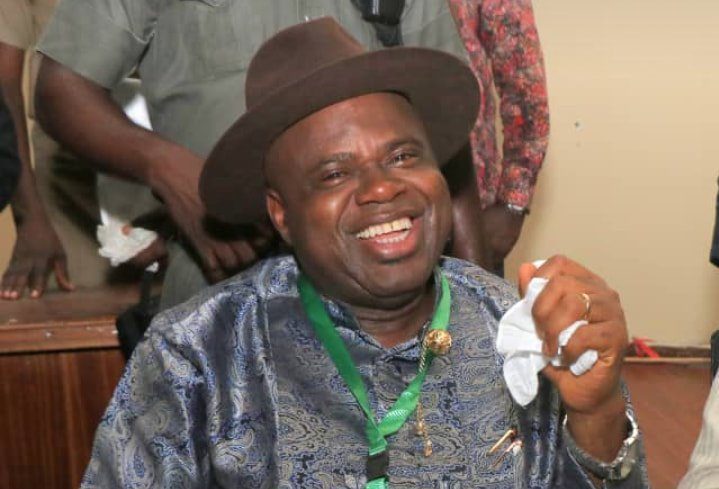 By Asolo Eyedoude
Stakeholders in the Governor Serikae Dickson led Restoration caucus in the Peoples Democratic Party, PDP in Bayelsa State have engaged in a battle of wits over who would emerge as running mate to the party's candidate, Senator Douye Diri.
Governor Seriake Dickson and other caucus leaders were said to be in agreement that the running mate must have strong personality and required popularity to strengthen Senator Diri, whose public acceptance had remained an issue despite his emergence as a candidate.
It was gathered that the governor was resisting the temptation and pressure to give the position to his former Commissioner for Works, Lawrence Ewrujakpor, who is serving as a Senator representing Bayelsa West at the National Assembly.
There had been insinuations before the primaries that Governor Dickson was considering Ewrudjakpor, who hails from his senatorial district, as running mate to pave way for him to go to the Senate to take opportunity of the vacancy in the seat that will arise after the election.
But the governor has consistently denied the insinuations on grounds that it would be unfair, unjust and a recipe for failure to give Sagbama, his local government area, which is at the verge of completing eight years of governorship, a running mate.
It was, gathered that the governor was considering Ogbia, the local government area of former President Goodluck Jonathan for the position as a mark of honour and a thank-you package to the former president who paved way for him Dickson to emerge as governor.
Besides, it was also gathered that giving the position to Ogbia in Bayelsa East would help to balance the PDP and give sense of belonging to all party members in view of the core Ijaw and non-core Ijaw sentiment.