Dickson's Succession Plot In Trouble As Speaker Resists Resignation Pressures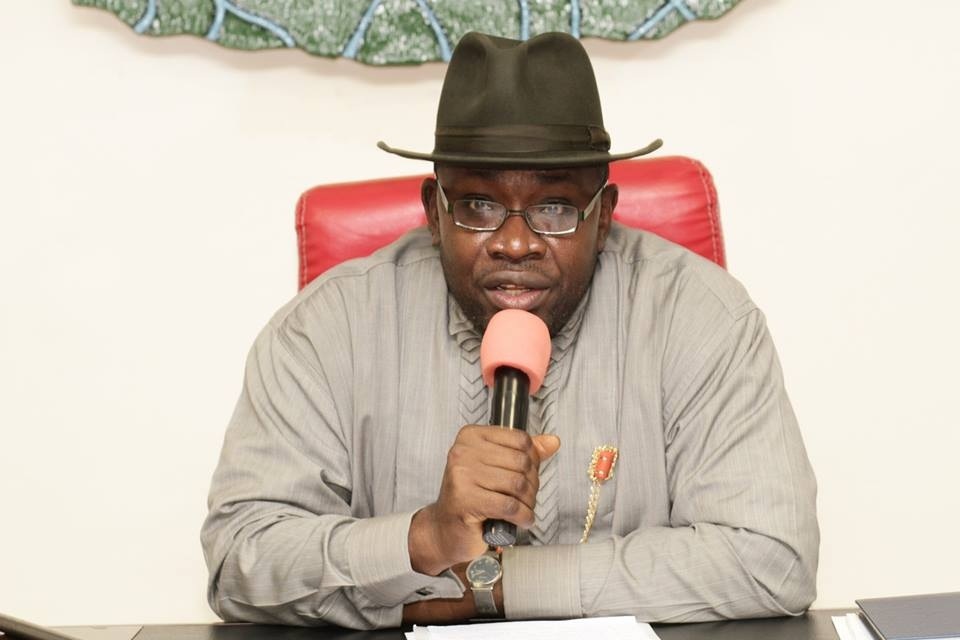 By Asolo Eyedoude
The crisis in the Bayesla State chapter of the Peoples Democratic Party, PDP worsened at the weekend after the Speaker of the House of Assembly, Tonye Isenah firmly rebuffed entreaties on him to resign his position for the purpose of solidifying the party's political strength ahead of the election.
It was gathered that Speaker Isenah had been under pressure from Governor Serikae Dickson to resign his position to make room for someone from Southern Ijaw Local Government Area to become Speaker to enable the PDP gather muscle in the local government.
Southern Ijaw almost always determines the winner of the governorship elections with its considerable voting strength that is almost one-third of the total votes.
The APC picked its candidate, David Lyon is from Southern Ijaw
The PDP on the other hand has the disadvantage of having picked its candidate from Kolokuma/Opokuma which is also the Local Government Area of the Speaker.
It was gathered that Governor Dickson in order to strengthen the electoral strength of the party ahead of the election was moving to give Southern Ijaw a sense of belonging by moving the office of Speaker to the Local Government Area.
However, the move to make the incumbent Speaker resign seemed not to be gaining ground as he on Saturday firmly dismissed the speculations.
Reacting though his Senior Special Assistant on New Media, Mr. Dickson Didi Opuene won a posting in facebook, the Speaker said:
"First they asked him to impeach the deputy governor for no just reason and he refused, now they want him to resign just to perfect their aim and plan"
"No way, he will not resign, they should come and impeach him and lets see!!!"
"Rt. Hon. Tonye Emmanuel Isenah remains the Speaker of the Bayelsa State House of Assembly and he has not resigned or will ever contemplate of doing so, please disregard any rumour of his resignation!!!"