Coronavirus Hits Osun As Total Cases Climb To 46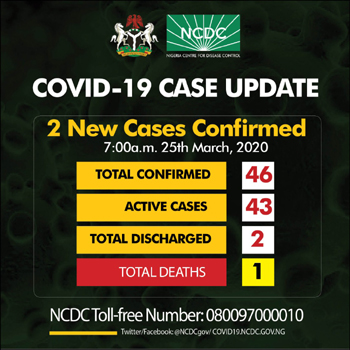 The total number of confirmed coronavirus infections in the country has over the night been raised to 46 following two new confirmed cases in Osun and Lagos State.
It was the first time that the virus was detected in Osun State. Both cases came in from recent travelers who came into the country within the last seven days.
The Nigerian Centre for Disease Control, NCDC in two tweets revealing the latest developments also revealed that Lagos remains the highest number of cases with 30, more than half of the 48 cases in the country.