Cynthia Morgan Lied! Nigerians Want Her Head
Contributors Demand Refund Of GoFund Contributions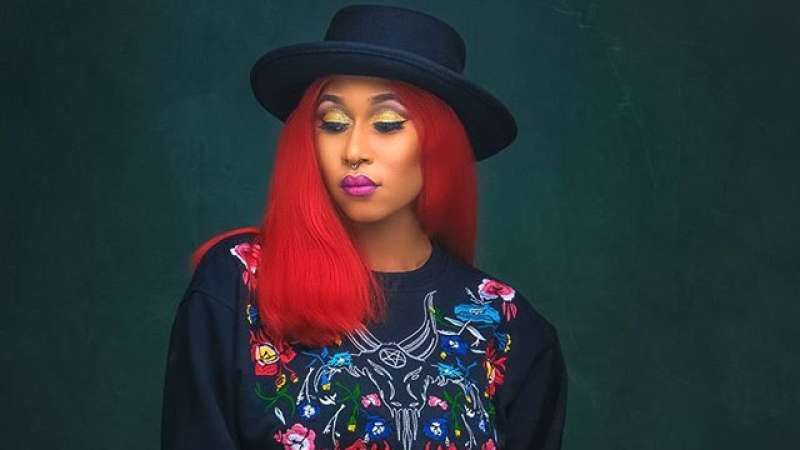 By Ayodele Oluwafemi
Nigerian singer, Cynthia Ikponwenosa Morgan, popularly known as Cynthia Morgan, but presently with the stage name, Madira, may have played the victim card on the emotions of many Nigerians, following her story on how she lost everything in music to the Manger of Northside Entertainment, Jude Okoye.
Morgan, in an Instagram chat, over the weekend, accused Jude Okoye of not promoting her music even as the manger of the record label, and even stopping her from using her stage name
Morgan said, "Jude Okoye took over my VEVO account, made me stop using Cynthia Morgan as a stage name because he claimed I did not pay him all the money spent on producing my videos.
"I would have won if I battled him back then but I felt it wasn't necessary. I paid for my accommodation, the only thing he did for me was to shoot videos that he didn't even promote.
"I fell ill in December 2018 and it lasted for like six months. I became depressed because I felt I was not where I needed to be."
Her narration drew sympathizers to her, as many Nigerians, including music artistes offering her words of encouragement, with many pointing accusing fingers to Jude.
Sterling bank and Adeleke David, popularly called Davido have offered to partner with Morgan to revive her music career that went off the radar since 2008.
Reacting to the allegations, Jude, CEO of Northside Entertainment company, denied Morgan's allegations, in an Instagram chat with influencer Tunde Ednut, saying he did not stop Morgan from using her previous stage name (Cynthia Morgan) and the artiste owes him over N40 million.
Even more, Morgan's former manager also faulted her as lying about Jude Okoye.
The twist happened on Monday, when Jude released the contract document signed by him and Morgan, showing the clauses of the contract.
The now-viral document showed that the sharing formula of royalties between the record label and Morgan is 50-50, a development that depicts that Morgan may have twisted the facts on the issue to gain public sympathy.
It is a rare sharing formula in the Nigerian entertainment industry that an artiste has equal royalties share with their record label, as the record label is the financier of the music project.
After the contract document surfaced on the microblogging platform, Twitter, many Twitter users argued that Morgan had played with their emotions by wiping the emotional sentiments.
With the revelations, many Twitter users argued that Morgan lied about the contract issue with Jude, while those who contributed to the Gofund me account launched to help Morgan revive her career are calling for a refund of their money.
"So Morgan Lied" has become a trend on the Nigeria Twitter trending list with over 30,000 tweets as at the time of filing this report.
GWG: