Diezani Stripped Of Dominican Immunity Status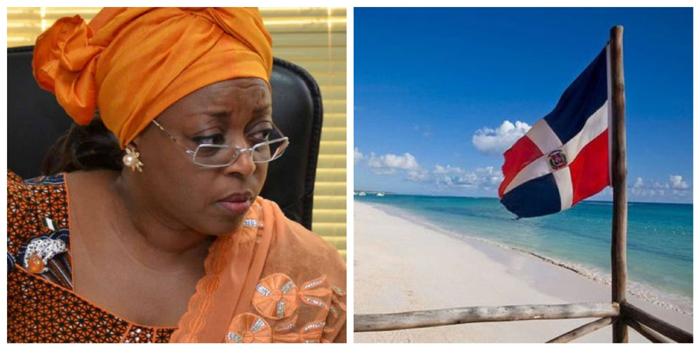 The Dominican Republic has stripped erstwhile Minister of Petroleum Resources, Mrs. Diezani Alison-Madueke of her diplomatic status, Economic and Financial Crimes Commission, EFCC chairman, Mr. Ibrahim Magu has said.
He spoke against the background of revelations that Mrs. Allison-Madueke had been appointed as a minister in the Caribbean country, a privilege that conferred on her diplomatic immunity.
He also added that the former petroleum minister had been placed on INTERPOL Watch list.
"Because of our intervention the Dominican Republic has informed us that they have withdrawn the diplomatic status that they accorded her," Magu said in an interview broadcast on Lagos based TVC.
The EFCC boss who revealed that Mrs. Alison-Maduke was being investigated over allegations of $2.1 billion said that the commission had successfully placed her on INTERPOL Watch List to ensure her interception at the quickest opportunity.
He also used the opportunity to clear the air on the commission's role in the prosecution of two alleged Nigerian fraudsters abroad.
He said that the agency was not in any way involved in the interception of the pair of Hushpipi by the International Police Oragnisation.
He, however, pledged the readiness of the commission to assist the International Police Organistion in its investigations of the two men.