Lagos, Oyo, Delta Top As Nigeria Records 566 Cases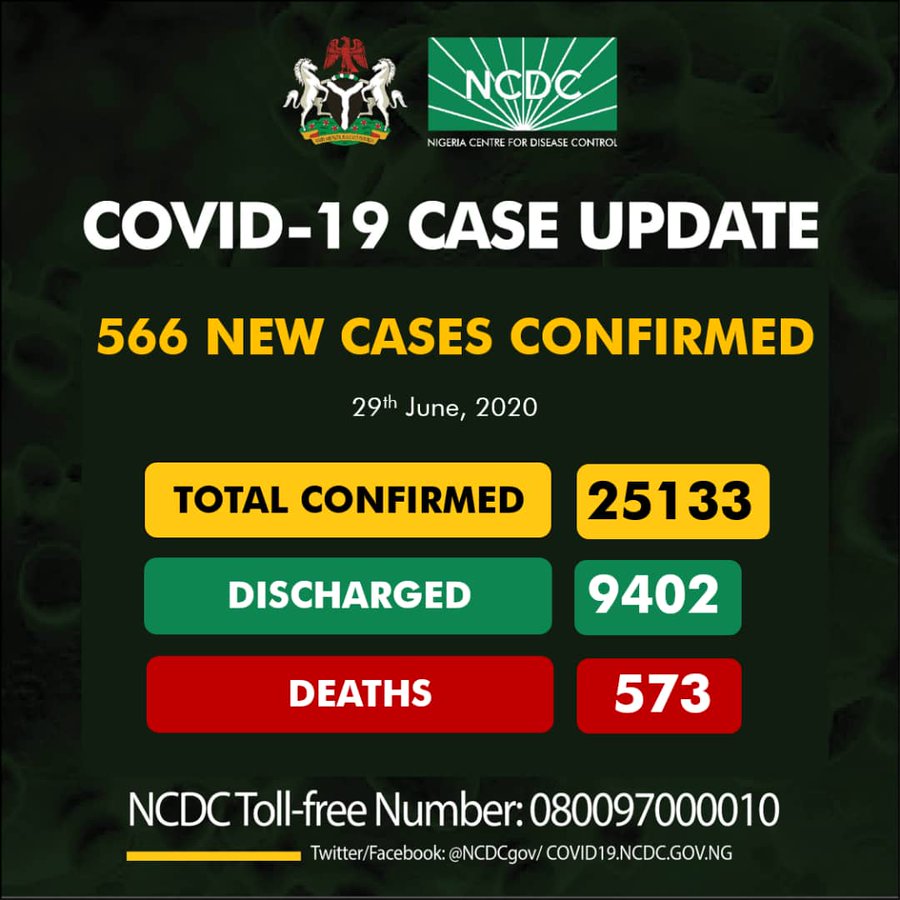 Nigeria recorded 566 new cases of COVID-19 and eight deaths associated with the pandemic on Monday, the Nigeria Centre for Disease Control, NCDC reported late on Monday.
The development came as the Federal Government announced the extension of the eased lockdown by four weeks.
The new cases recorded brought the total number of positive coronavirus confirmations in the country to 25,133 with 9,402 of those infected discharged.
In the same period, the country has lost 573 of those who have contracted the disease, representing 2.3% mortality rate.
Lagos, the epicenter of the disease in the country again led the states with 166 new cases representing 29%. It was followed by Oyo with 66 cases representing 17% and Delta with 53 new cases amounting to 9%.
The NCDC in its tweet reported thus: