Ondo Dep Gov Reacts To Reports On His Rejoining APC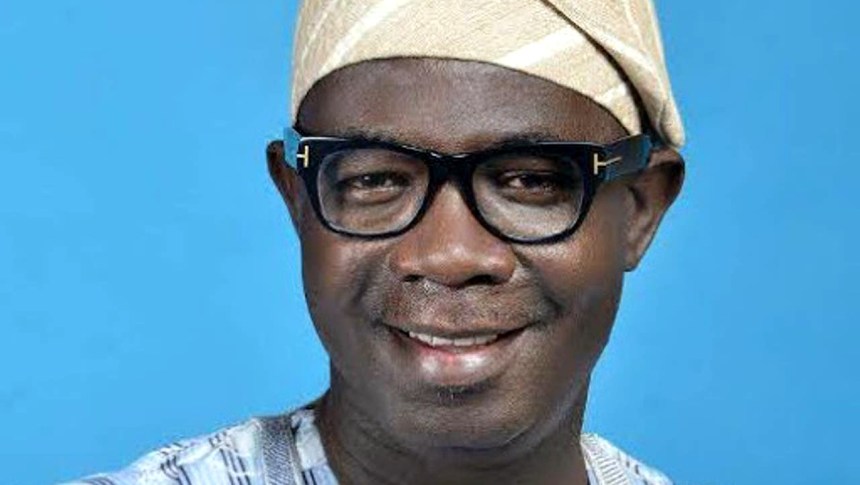 By Chuks Ekpeneru
Embattled Ondo State Deputy Governor, Agboola Ajayi has described as mischievous and preposterously untrue insinuations that he visited a Governor of the All Progressive Congress, APC, to beg for reconciliation with Governor Rotimi Akeredolu SAN.
Ajayi, in a press statement by his Media Adviser, Comrade Allen Sowore, said on Tuesday 28th July, 2020, he honoured an invitation extended to him by the Chairman, All Progressives Congress (APC) National Reconciliation Committee for Ondo State, who is also Governor of Niger, Abubakar Sanni Bello at his residence in Abuja.
The statement said Ajayi, a thorough bred man and politician imbued with the virtue of respect couldn't have turned down an invitation from a sitting Governor.
"Ostensibly, His Excellency Agboola Ajayi met with the Niger State Governor and discussed issues relating to political developments in Ondo State. On his way out of the meeting, he encountered some political leaders from Ondo State including Senator Ajayi Borofice, who currently represents Ondo North in the 9th Senate.
"Since that meeting which was at the behest of the Niger State governor became public knowledge, social media platforms have been awash with insinuations and fake news that the Deputy Governor was in the Niger State Governor's lodge to beg for reconciliation with Governor Rotimi Akeredolu SAN. This is a callous misrepresentation of facts by Akeredolu's camp; it's mischievous and preposterously untrue.
"Without equivocation, let it be known that the Deputy Governor is still a member of PDP and has not returned to the APC. He's committed to the party under whose platform he contested the recent gubernatorial primary election.
"After the primary election of the People's Democratic Party (PDP) held on 22nd July,2020, where Eyitayo Jegede SAN emerged as the candidate of the party, the Deputy Governor has embarked on wide consultations with critical stakeholders within and outside Ondo State. He is also determined to reassure his teeming supporters following the PDP primary election. In a couple of days, Agboola Ajayi will announce his next line of political decision.
"The deputy governor appeals to his supporters and the good people of Ondo State to remain steadfast in the collective desire to shake off one-man and clannish government in the state.