WTO: Okonjo-Iweala Moves On, 3 Others Eliminated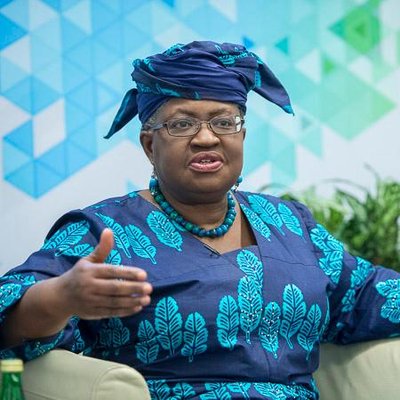 By Ayodele Oluwafemi
The World Trade Organization (WTO) has retained Ngozi Okonjo-Iweala among the five candidates for the next stage of voting for the director-general of the organization.
Eliminated candidates were Jesus Seade Kuri of Mexico, Tudor Ulianovschi of Moldova and Abdel-Hamid Mamdouh of Egypt.
Those that were qualified alongside Okonjo-Iweala were Yoo Myung-hee of the Republic of Korea, Amina C. Mohamed of Kenya, Mohammad Maziad Al-Tuwaijri of the Kingdom of Saudi Arabia and Liam Fox of the United Kingdom.
The Geneva-based body in a statement, on Friday, said the eliminated candidates did not secure enough support to proceed to the next round of voting.
It was disclosed that the second round of consultations would begin on September 24 to October 6, in which the final two candidates would be announced.
The new director-general will be named on November 7.
"Following this process, Amb. Walker will call another heads of delegations meeting at which the results will be announced to the WTO membership. The timetable for the third and final round of consultations will be announced at that time.
 "The ultimate objective of this measured and clearly defined process is to secure a consensus decision by members on the next director-general," part of the WTO statement reads.