Erica: I Am Working On My Emotions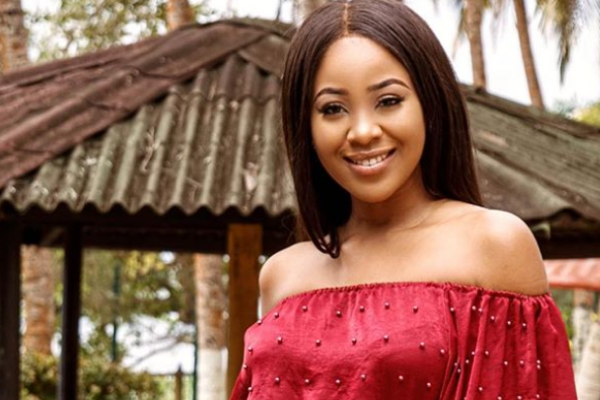 By Ella Makondo
Erica Nlewedim who was recently disqualified from the Big Brother Naija reality show has described Kiddwaya as the most amazing person in the world, saying she will take a bullet for him.
Erica while in the BBNaija house established a relationship with Kiddwaya, son of billionaire businessman Terry Waya.
In an interview with the publisher of Ovation magazine, Dele Momodu, Erica disclosed that she loves Kiddwaya because he is smart and has a good heart.
The 26 year old who was disqualified from the Big Brother house for having an emotional outburst regretted acting in that direction, adding that she was currently working on her emotions.
"Obviously, Kidd was my best friend in the house. His personality and my personality just go and nothing is forced. I am a very loyal person and whenever I take somebody as my own and as my friend, nobody can disrespect the person.  I am just loyal to a fault!
"Kidd is one of the amazing people in this world, he is very smart and he has a good heart and if not for Big Brother I wouldn't have met him.
"But I have learnt not to be too trusting. I have learnt also that sometimes it is good to use your head more than your heart. I have learnt to be comfortable with myself and not to look at anybody for my happiness.
"I have learnt to take control of my emotions and I think that is the biggest lesson. I was waiting for the opportunity to discover all these things about myself.
"I regret acting out of emotions and I am working on myself. I have seen that there is something I needed to work on and I think am taking all the necessary steps," she said.