APC Sec Akpanudoedehe Voted PDP In 2019 – Wike
He should address issues – Akpanudoedehe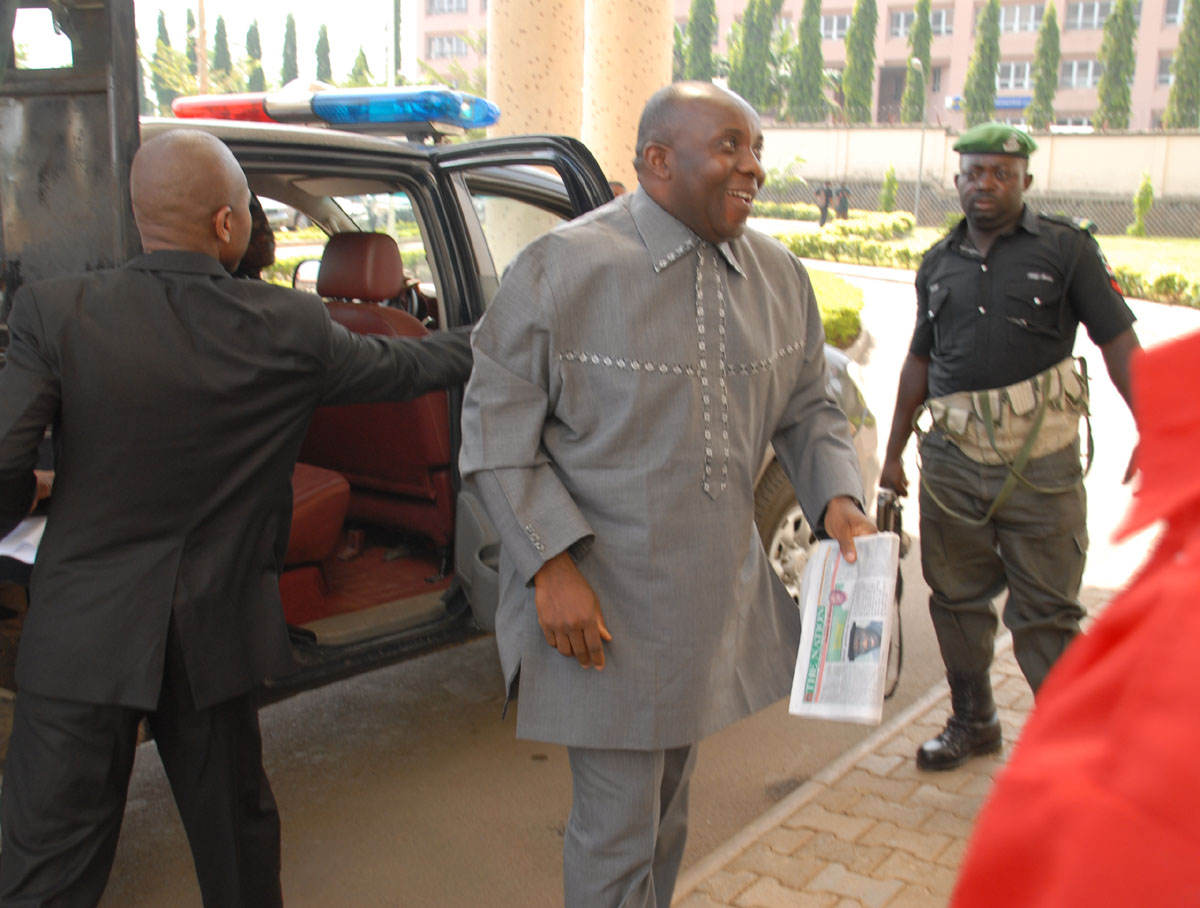 James Akpanudoedehe was a closet supporter of the Peoples Democratic Party, PDP in the 2019 General Election, Nyesom Wike alleged on Thursday.
The governor made the revelation at the inauguration of Chief Orabule Adiele Road, Rumuolumeni, formerly known as Aker-Base Road, by the Governor of Abia State, Dr Okezie Ikpeazu, on Thursday, in Rumuolumeni community of Obio/Akpor Local Government Area of Rivers State.
"The National Secretary of the Caretaker Committee of All Progressives Congress (APC) said I am playing to the gallery,  and that I am economical with the truth. That, after all, Federal Government has been fighting insecurity and that they gave us bail-out money," the governor said.
"Bail-out money is not free money. We are paying back the money. But even if they gave us free money, does it mean that if anything is going wrong, I shouldn't talk?
"We agree that there's a problem in the country. Even the governors agreed that they are faced with security challenges. Yes, you're overwhelmed with security challenges but whose responsibility is it to fix the security in this country.
"The National Secretary of APC has been a life time governorship aspirant. He has no character; yesterday, he was Tinubu, today he is with Minister of Transportation because he wants to be governor.
"Such characters cannot talk to people like us because we have character. A man without character does not have what it takes. I cannot jump from one place to another simply because you want to be governor by all means.
"Ask him, where did he vote in 2019. He voted for PDP.  Let him keep his mouth shut before I will tell APC what he did.  People like that shouldn't talk to us."
Dr. Akpanudoedehe was, however, quick to dismiss the claim as he charged the governor to address issues and not dwell on personalities. He also dismissed Wike's claim of political infidelity saying that he had remained faithful within the ranks of the opposition since his defection from the PDP before the 2011 General Election.
Akpanudoedehe was elected to the Senate in 1999 and thereafter stayed away in 2003 before re-emerging to direct Godswill Akpabio's successful election as governor in 2007.
He was appointed minister of state, FCT but subsequently left the cabinet upon issues with Akpabio leading him to the former Action Congress of Nigeria, ACN, on whose platform he contested the 2011 Governorship Election in Akwa Ibom State.