Respite For Rep Alabi After Twitter Bashing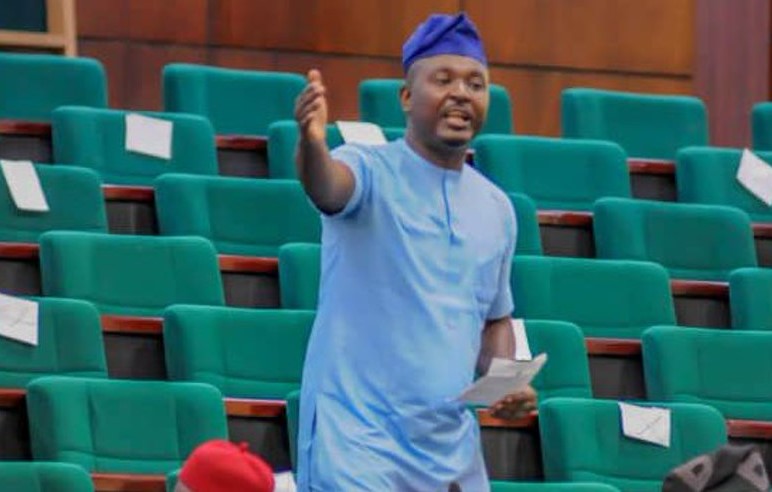 By Emmanuel Adigwe
Akin Alabi, the lawmaker representing Egbeda/Ona-Ara constituency of Oyo State in the House of Representatives has won respite from angry Nigerians after initially coming under strong criticisms for supposedly showing off a small building as a Primary Healthcare Centre as his constituency project.
The lawmaker had tweeted thus:
Many twitter users were peeved were far from impressed as some likened him to popular actor and lawmaker, Desmond Elliot, who according to some observers doesn't construct any credible projects.
"Two consultants and one contractor on top this shed? Kai! SMH!!!!", wrote @tracer_watching.
@LANREWAJU_ wrote: "You mean in the whole of Oyo State, there is no consultants and contractors that could have done that project, they all had to come from Abuja. Interesting!"@Ogbeni_Peter wrote: "Make he kuku convert the building to Nairabet shop. Since we are being unserious."
@Ezxmuoh wrote: "Oga Nairabet expected praise after putting up that picture? Because I don't understand what he was thinking by posting it."
However, the lawmaker didn't just receive knocks, some Twitter users also praised his effort.
@Edward_Onoriode rote: "This is a PRIMARY HEALTHCARE CENTRE not a SECONDARY HEALTHCARE or TEACHING HOSPITAL. Primary healthcare is meant to give first aid to injured victims, give immunizations, take delivery of pregnant women but not complex cases. Most Primary healthcare in Nigeria are like this."
However, following the bashing, the lawmaker responded bringing respite to many with several lauding him for his sense of accountability.
View his response: