Hundreds On The Run As Boko Haram Attacks Borno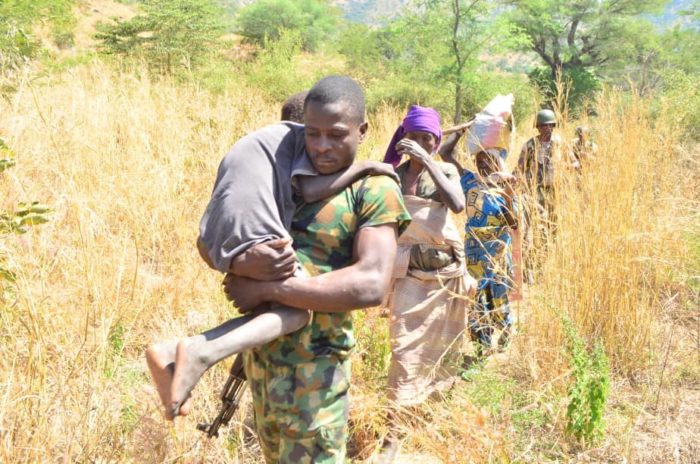 Hundreds of persons were on Saturday night on the run as Boko Haram attacked three communities of Hawul Local Government Area of Borno State.
At least two churches were on Saturday night said to have been razed by the insurgents.
It was gathered that the insurgents came in their dozens and lunched well coordinated attacks on Tashan Allade, Shaffa and Khiributu villages in Hawul Local Government Area.
The attack caused hundreds of the villagers to flee in the wake of sustained shootings.
One source in the local Civilian JTF revealed that the attackers razed down two EYN churches in Tashan Allade with no resistance.
Hundreds On The Run As Boko Haram Rampage
Another member of the civilian JTF, Balami Yusuf, told Daily Trust that the insurgents were currently raining bullets on Shaffa and Khiributu villages respectively.
"As I am speaking to you, they are shooting. You can hear from the background.
"We are in the bushes and people are running and children are crying. We are helpless," Balami lamented.