Buhari's Slowness Is Weakness, Not Style – Bwala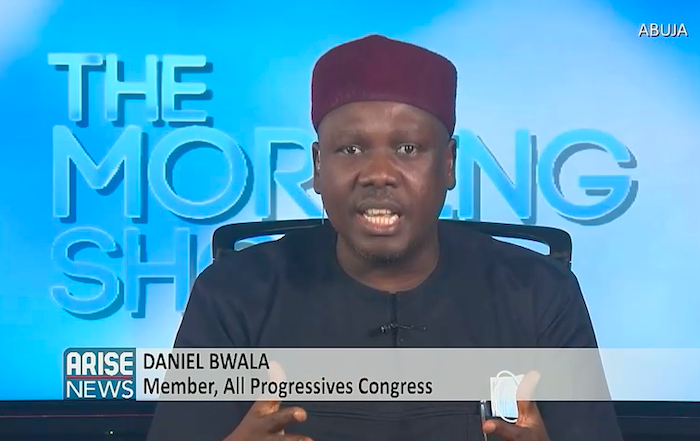 By Emmanuel Adigwe
A chieftain of the All Progressives Congress, APC Daniel Bwala, says that President Muhammadu Buhari's slowness to leadership is not a style but an act of weakness.
Bwala disclosed this when he appeared on ARISE Television on Thursday saying that although the president is already advanced in age and his medical conditions sometimes may have affected his style of leadership but "it's still a weakness".
He said: "With the greatest respect, I do not share the view that slow-pace styled leadership is a style, I feel it is a weakness. I can understand that the president has some two things that distinguish him from every other person.
"Number one he is advanced in age and number two sometimes he has a medical condition so maybe these two things may have weighed, but it is not a style.
Noting that Buhari's slowness is not helpful, he said:
"Your ability to be a step ahead of the enemy is your comparative advantage in warfare and therefore acts of government must be timeous, acts of government must be fast, now why do you think that the constitution of the federal republic of Nigeria prescribed a time period for everything.
"Why do you think people made a choice of President Buhari over Jonathan in 2015, because people were not comfortable with the way and style things were moved and so when I hear his image handlers saying we have to cope up with this and this is the management style of the president, it is not a style, it is a weakness because if you are outsmarted by the opponent because you are unable to act smart, do you call that a style?
Bwala's stance on Buhari's slowness is against the claim by several supporters that it is the president's style.
"So, I am of the view that the president has to act fast in 2021. The way things are unfolding, I do not think the same approach we have given it over the years we'll be able to cope with that. The president has to engage and engage timeously."