2023: APC Must Keep Pact With S/West – Galadima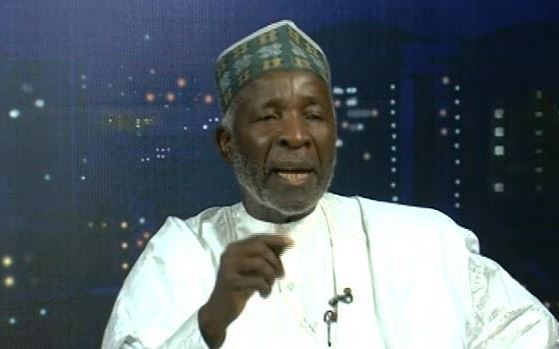 The All Progressives Congress, APC is bound to keep the pact to zone the 2023 presidential ticket to the Southwest, Alhaji Buba Galadima, a former close associate of President Muhammadu Buhari has said.
Galadima who was a leading member of the party prior to his exit after the party came to power, in an interview, admitted that a pact with the Southwest was indeed made before the 2015 election.
"There is no zoning in APC constitution but I heard from a reliable source that there was a gentleman's agreement between some gladiators from the South-west, and the North that if the South-west support them for Buhari to win the election in 2015 that the North will also support the candidate of the South-west in 2023," Galadima told Saturday Sun.
"This was a gentleman's agreement. Let me also say this unequivocally that a promise is a promise, and when you make a promise you are under obligation to fulfill that promise. Four people, two from the Southwest, and two from the North reached that agreement.
"I know about this agreement from a reliable source. Those who sat and agreed upon this agreement were two former governors from the Southwest, one serving governor from the North, and also another political gladiator from the North were those who signed the gentleman's agreement. It was a solemn agreement.
"As far as I'm concerned whether you are a Christian, a Muslim or an animist, your word must be your word even if they are going to kill you. You must always be ready to say the truth no matter the situation.
"Once you agreed to do something you must fulfill your own part of the obligation. The APC is under obligation to support that agreement.
Galadima who agreed that he was not part of the APC pact with the Southwest, however, said:
"I was not part of the agreement but those who took part in the agreement that they reached told me.  But why is that position changing now? Why? Whether the agreement favours you or not, you must honour the agreement."
Giving reason why the APC pact with the Southwest should be honoured, he said:
"If APC people are honourable, they must live by their words. If the party leaders are honest and sincere people, they should honour that agreement. The party should give the ticket to the Southwest in 2023.
"APC presidential candidate must come from the Southwest in 2023 because it was based on that agreement that the Southwest politicians supported Buhari in 2015."
Send Us A Press Statement Advertise With Us Contact Us